'Salem' TV Series Spoilers: Mercy Is Up To No Good In Season 3 Teaser [VIDEO]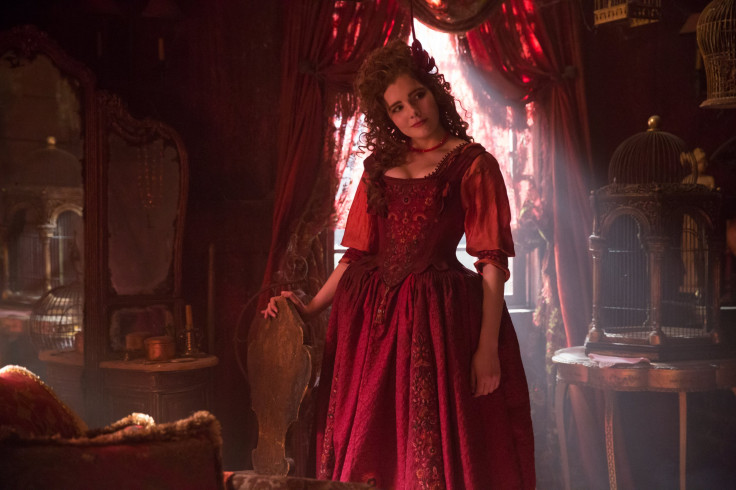 WGN America's "Salem" is gearing up for its Season 3 premiere which airs next week on Nov. 2 at 9 p.m. On the TV show's YouTube channel, several teasers have been released to give a taste of what's to come. "Salem" fans have been waiting for a long time to know the fate of their favorite characters.
Recently, WGN released a teaser of Season 3 and it shows witch Mercy Lewis (Elise Eberle) up to no good. Remember the fact that she needs the blood of young girls in order to sustain her beauty? Mary (Janet Montgomery) burned the witch as a form of punishment. But relentless Mercy rose from the ashes. It was Countess von Marburg (Lucy Lawless) who showed her that she can get her youthful glow back by immersing herself in a tub full of blood derived from young girls.
In the Season 3 teaser, which you can watch below, Mercy is seen playing a game known as cat's cradle with a young girl. However, unbeknownst to this girl, Mercy is actually trying to kill a man using the game. We see her horribly dislocating an old man's various joints, viciously displacing his fingers and eventually making him fall out of a window. This video is not for the faint-hearted.
The "Salem" Season 3 premiere kicks off with Mary's resurrection after a blind Tituba (Ashley Madekwe) imbues a seer's powers and sees the destruction of humanity.
Meanwhile, powerful witch Anne Hale (Tamzin Merchant), now Anne Mather, continues to keep her husband Cotton (Seth Gabel) under control using her familiar Brown Jenkins.
Elsewhere, John Alden (Shane West) is enlisted to help train and lead a militia which will help protect Salem against Native Americans, French and, of course, the witches.
"Salem" Season 3 premieres on Wednesday, Nov. 2 at 9 p.m. EDT on WGN America.
© Copyright IBTimes 2023. All rights reserved.