Salon And WSJ Delete Offensive Tweets: Here's What A Twitter Fail Really Feels Like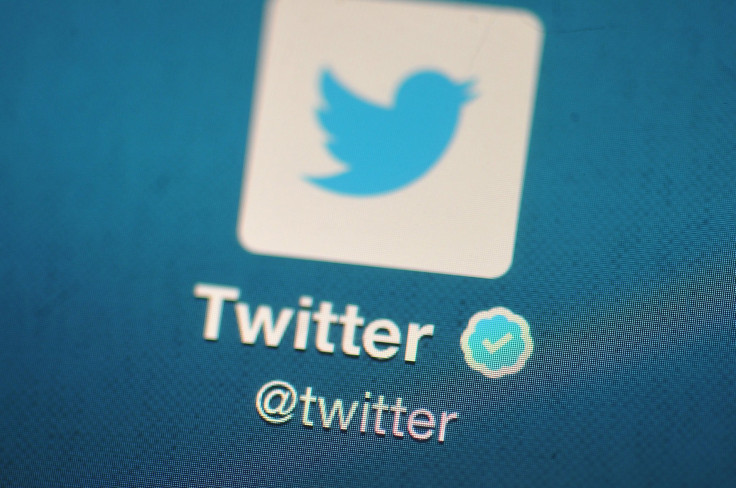 There's a saying on Twitter: "Never tweet." The Wall Street Journal and Salon.com may have a new appreciation for that pearl of modern wisdom this week after both outlets suffered pile-ons from scores of Twitter users over the same mistake: promoting inoffensive articles with offensive tweets.
In a tweet about Chinese President Xi Jinping's political vulnerability, the Journal on Sunday made the ill-advised decision to ask whether he had "a chink in his armor." Given the slang meaning of the word "chink" as an anti-Asian slur, Twitter users immediately began responding in disbelief, some asking whether the tweet was purposefully mocking Xi. It was deleted a few minutes later, but lived on through screenshots.
Meanwhile, liberal news site Salon ran into trouble for its word choice describing a speech by pop star Nicki Minaj at Sunday's MTV Video Music Awards. A tweet on Monday morning called Minaj's attack on Miley Cyrus a "savage" and "expletive-laden" "rant." Many readers found it racist to apply the word "savage" to Minaj, a woman of color. The tweet was soon deleted and the site sent out a second tweet calling the Minaj moment a "raw, righteous rebuke." Calls for an apology rolled on.
Salon did apologize shortly after the initial backlash, while the Wall Street Journal tweeted that "no offense was intended" by its "chink in the armor" tweet. That did not satisfy everyone. Neither the Journal nor Salon responded to a request for comment, but sources at both publications told International Business Times that no one was immediately fired for the tweets.
The Invisible Interns
Still, both readers and other journalists crowed over the example of yet another tweet-gone-wrong controversy, and broke out the usual quips that a millennial "intern" would be fired for the mishap.
But the industry joke that bad tweets get interns canned is already a bit dated. Few media companies, the Journal and Salon included, let interns run their Twitter and Facebook accounts, if they ever did. Social media is no longer a peripheral activity -- it's a major part of a shop's editorial and publishing strategy.
"Certainly it's no longer the case that companies are giving their social media passwords to the youngest person on staff, though this was very much the case when I started doing social back in 2010," said Delia Paunescu, audience editor at Newsday, the Long Island, New York newspaper.
The job -- whether it is labeled social media editor, engagement editor, or community editor -- is a distinct and salaried position that digital media demands. Far from being the turf of the intern, an engagement editor can take on an immense role in shaping the editorial voice and personality of a digital outlet. Note, for example, the evolution of the old-time muckraking magazine Mother Jones into a punchy, sometimes downright apolitical hub for quick, slick news hits, while Time's Callie Schweitzer, editorial director of audience strategy, has devised ways to harness the power of the Internet at a legacy media outlet. (Matter's Alana Levinson also reported this year that social media is a major opportunity for women to enter journalism, though this presents its own complications.)
According to a report by Julia Haslanger, social media editors report salaries between $40,000 and $88,000 a year.
Damage Control
But whoever is responsible for hitting "publish" is constantly confronting the possibility of letting a Bad Tweet into the world. Paunescu told IBTimes what it's like on the other side of the gaffe.
As soon as the tweet goes live, it can be a matter of seconds before the the gut punch.
"​You've long moved on from whatever the offending content is (because in social, you think about five thoughts at once. There's just a lot to do and it's extremely fast-paced)," she said. "Then you start to see angry tweets rolling in. The screengrabs of your goof are a dime a dozen."
"You feel hot and cold and dizzy," Paunescu said. "You're pretty sure someone is going to come fire you on the spot. Or that a trap door will open under your chair and swallow you whole."
The only thing at that point, she said, is to bite the bullet and talk to a superior to make things right, via a deletion, an apology, or whatever is called for.
"A worst-case scenario for any social media editor these days is becoming a Gawker article," she added. Indeed, snafus at Salon and the Journal ended up as aggregation fodder for other media sites .
Avoid The Apology
Death by tweet is by no means limited to people working in media. Most notably, MSNBC ejected a social media staffer for antagonizing the Republican Party last year, but most high-profile fails come from big brands like Kenneth Cole, which once joked that violence in revolutionary Egypt was sparked by its new spring clothing line, or DiGiorno, which once attempted to sell pizza by evoking domestic violence.
Jonathan Bernstein, the president of Bernstein Crisis Management, runs a service called "Avoid the Apology," dedicated to preventing gaffes of all stripes. He works with various companies, media and otherwise, to avoid these kinds of blowups.
"A lot of times [companies] put people on social media accounts who have an insufficient PR training," Bernstein told IBTimes. "Just having social media skills is insufficient when you're dealing with the reputation of the company."
While both social media editors and PR agents work directly with audiences, and those editors do serve as the face of their media company, they would likely balk at the idea that their purpose is to provide PR. Social editors aren't understood as a complement to journalism; they are part of it. They are tasked with both packaging stories in provocative, compelling ways while not stepping over the line that summons a wave of condemnation and demands an apology.
"Organizations need to have important conversations about what they want out of social and what voice those accounts will take," Paunescu said. "If someone posts something controversial, it's possible they were entirely out of line. But it might also be the case they were just trying to get their organization some attention."
For an idea of how unpredictable the position can be, consider a case from last week where a company yanked a snarky post too soon: The official Facebook page for the "Star Wars" franchise snapped at a commenter for complaining that a photo of a female character wasn't quite busty enough.
The "Star Wars" staffer's response was pulled quickly, but this time screengrabs of the exchange made the rounds in the best way possible: UpWorthy, BuzzFeed, and Twitter writ large passed around the post in approval. One brand's gaffe is another brand's "win."
© Copyright IBTimes 2022. All rights reserved.
FOLLOW MORE IBT NEWS ON THE BELOW CHANNELS