'Sam & Cat,' 'Gibby' Get Pilots From Nickelodeon Starring Arian Grande, Jennette McCurdy And Noah Munck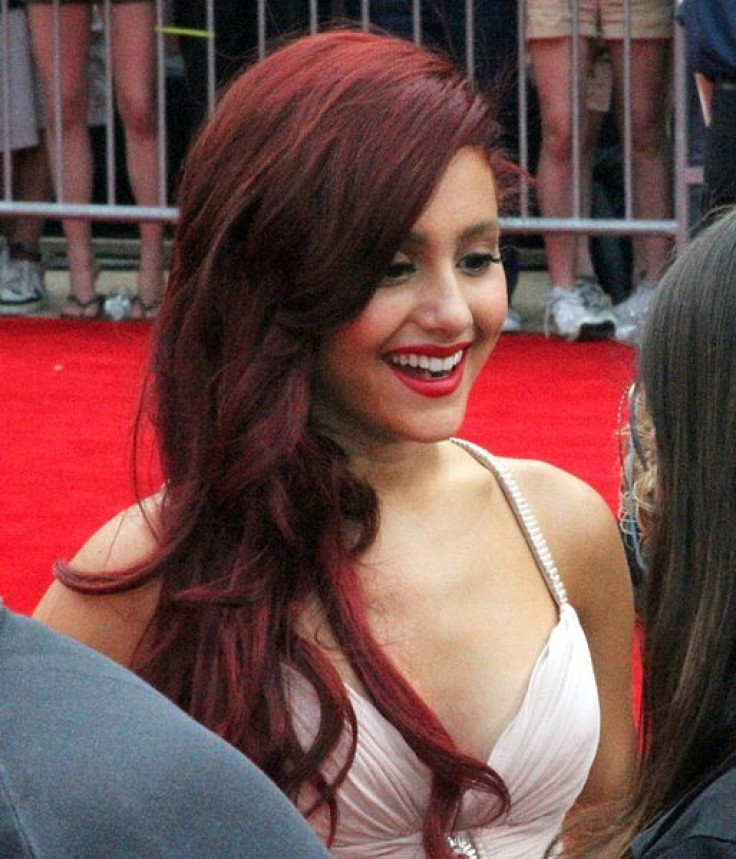 Even though Nickelodeon's show "iCarly" is ending soon, the channel is all set to begin new shows for Nick stars Jennette McCurdy, Noah Munck and Ariana Grande. Grande and McCurdy will co-star on their own show together called "Sam & Cat," which is scheduled to begin production this summer, according to Entertainment Weekly.
Although "Sam & Cat" won't definitely be the name of the upcoming show, it will be about the two friends moving in together and starting a babysitting business so they can make money and afford to have fun. Munck will have his own show called "Gibby" where he'll play a mentor to four wacky middle-school kids at a recreational center.
Creator and executive producer of "iCarly" Dan Schneider will be behind both of the spin-offs. Schneider has been at Nickelodeon since the 1990s, when he worked on shows like "Kenan and Kel" and "All That." Schnneider told TV Guide he'll be upset when "iCarly" comes to an end.
"When we film our very last scene, there will be a lot of crying, I know," he said. "But I also know that in television, you don't want to over-stay your welcome. I want to go out the way we are -- on a creative high note."
The show, one of Nickelodeon's most popular, is set to film its final episode in June, although it won't air until November. Even though it's a show meant for kids, "iCarly" has had it's share of famous guests. First lady Michelle Obama, late-night TV host Jimmy Fallon, Vice President Joe Biden and One Direction have all been featured on the comedy series.
Although it's unclear if McCurdy's "Victorious" will even stay on the air, it hasn't been revealed what role she'll have in the future of that show. McCurdy also is a country-pop singer when she's not on TV.
Thursday afternoon after the news broke the Nickelodeon stars took to Twitter to express their excitement.
"Can't thank @DanWarp @JennetteMcCurdy and @NickelodeonTV enough 4 this opportunity..I'm so excited about this show I could cry. #SamAndCat," tweeted Grande. She also added, "And congratulations to @NoahMunck on #Givvy's new show..I'm so happy for you and can't wait to watch!"
"EXCITED: in GIBBY, zany Gibby gets a gig @ a rec center where he winds up as a mentor to 4 offbeat kids #Gibby .../bignewss," tweeted Munck before retweeting congratulations messages from many of his fans.
Many fans tweeted a similar sentiment, adding they were excited to see their two favorite sidekicks finally appear on their own show.
© Copyright IBTimes 2023. All rights reserved.
FOLLOW MORE IBT NEWS ON THE BELOW CHANNELS