San Bernardino Shooter's Father On FBI Terrorist Watch List: Syed Farook's Travels To Pakistan Cited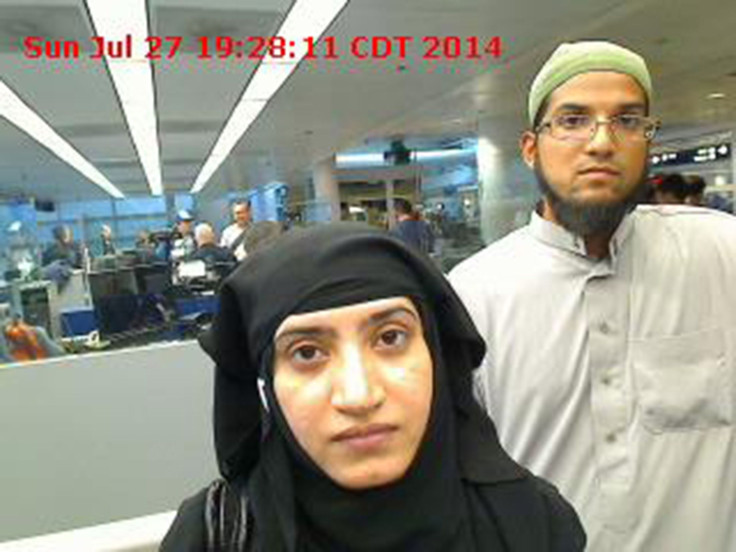 The father of one of the two shooters who ambushed a holiday party last week and left 14 people dead in San Bernardino, California, has been flagged by the Federal Bureau of Investigation as a person of interest. Syed Farook, whose son, Syed Rizwan Farook, and his wife launched the deadly attack, was placed on the FBI's terrorist watch list because of his son as well as his travels to Pakistan, reported the New York Post Tuesday.
An ongoing investigation aims to determine who among the shooters' relatives and friends could have known about the apparently well-planned attacks. Farook, killed in a shootout with police hours after the attack, has been posthumously classified as a terrorist by the FBI, which led to the official action being taken against his father, a native of Pakistan. "His father is watch-listed because of his close association to Farook and his extensive ties to Pakistan," a member of the FBI who requested anonymity because of the nature of the comments told the Post.
Farook's father, 66, who lives in Corona, California, told an Italian news outlet that his son supported the ideals of the Islamic State militant group."My son said that he shared [IS leader Abu Bakr] Al Baghdadi's ideology and supported the creation of the Islamic State," he said, as translated by the Times Of Israel. The extent of his travels to Pakistan and why exactly that factored into being placed on the watch list was not immediately clear.
The gunman's father isn't the only parent of one of the shooters who has been placed under increased scrutiny following the San Bernardino attack. The mother of Tashfeen Malik, who was married to the younger Farook, is being investigated for being aware of the large amount of ammunition and firearms the shooters had amassed in their home prior to their attack at the Inland Regional Center. Tashfeen Malik, who came to the U.S. in July 2014, was also a native Pakistani.
"The mom definitely has exposure as a potential co-conspirator," the FBI source added. "We are trying to uncover any evidence of her possible involvement which could lead to charges."
The elder Farook has been characterized as an abusive alcoholic with suicidal tendencies. His wife, shooter Farook's mother, Rafia Farook, claimed in court that her husband beat her before she legally separated from him in 2008.
Farook and wife Malik apparently had been radicalized "for quite some time," according to David Bowdich, assistant director of the FBI's field office in Los Angeles, who spoke Monday during a press conference. Nearly a week after the attack, the couple's motive remained a mystery.
© Copyright IBTimes 2023. All rights reserved.