San Francisco hosts 41st Pride Parade 2011 (PHOTOS)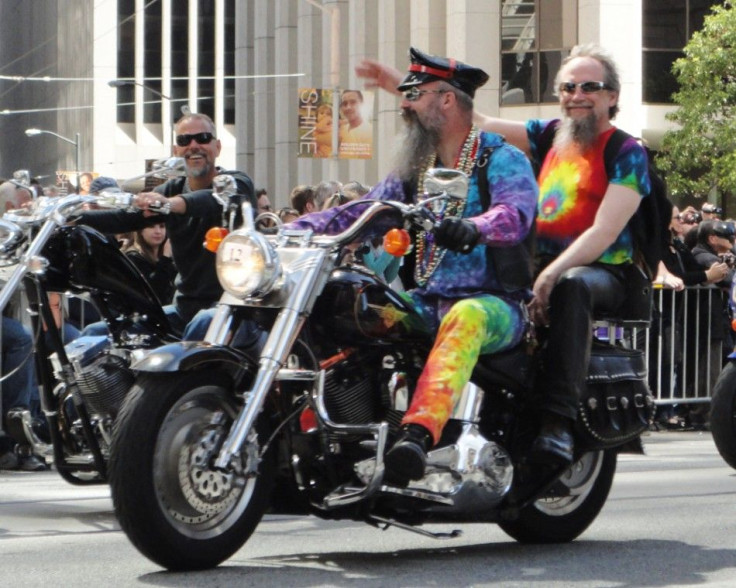 The LGBT (lesbian, gay, bisexual and transgender) community in San Francisco came out of the closet this weekend to celebrate the largest gathering of LGBT people and allies in the United States - San Francisco Pride 2011.
The 41st annual San Francisco Pride Parade kicked off, Sunday, at 10:30 am at Market Street & Beale and ended at Market & 8th Street in downtown San Francisco. On Saturday, Pride Celebration took part in Civic Center.
The 2-day event was aimed at bringing the LGBT community closer to the mainstream society, overcome the harms of stigma-related stress, and continue their fight against AIDS/HIV, and urge legalization of same-sex marriage.
This year, celebrity grand marshals include Chaz Bono (acclaimed author, music artist and one child of famed entertainers Sonny and Cher), Olympia Dukakis (Academy Award winner in the Best Supporting Actress category for her work in the Norman Jewison film Moonstruck), Lakisha Hoffman (former division one athlete and winner of the Amazing Race)and Yigit Pura (winner and fan favorite on the premiere season of Bravo's Top Chef: Just Desserts).
© Copyright IBTimes 2023. All rights reserved.