Sandara Park Suffered Mental Health Problems After 2NE1 Disbandment: 'So Heartbreaking'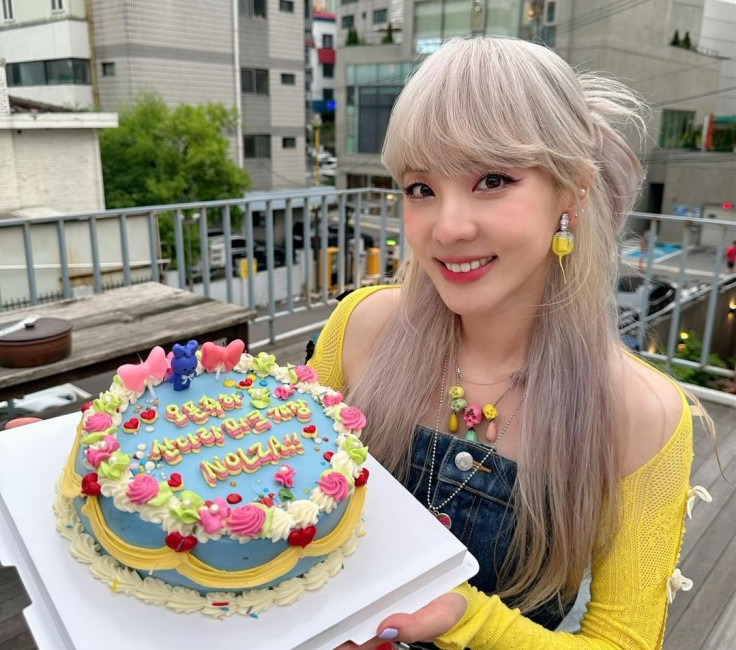 KEY POINTS
Sandara Park opened up about how she dealt with 2NE1's disbandment
The K-pop artist revealed she suffered from insomnia and social phobia
Park recently made her official debut as a solo artist
Sandara Park opened up about the aftermath of 2NE1's disbandment, admitting that she suffered from health problems.
In the latest episode of 1theK's "Look Me Up" series, uploaded on YouTube Wednesday, the 38-year-old South Korean artist took on the challenge of reading several posts about her on social media. There, she also reminisced about some of the songs from her former group's discography, which reminded her of how she dealt with its disbandment years ago.
"I look calm because a lot of time passed, but I used to cry my eyes out for several years after we disbanded," Park said, clarifying that she can smile at the present when talking about 2NE1.
"Though I'm quiet and shy, I didn't get depressed or anything after we disbanded. I was trying to enjoy life, but I did get insomnia and social phobia after we disbanded back then," she revealed while talking about the last song 2NE1 abruptly recorded as a group, titled "Goodbye."
Though the song was about breaking up, she felt thankful for the opportunity to record it and was hopeful that she could bid farewell to her fans properly.
"Goodbye" was released in 2017, a year after the group — who became one of the biggest second-generation K-pop acts — parted ways.
However, Park revealed that she couldn't really listen to the song because it was "so heartbreaking and sad." It was the first time she listened to the song again in six years.
"I feel suffocated just to hear the intro. For me, it's the song I played the least," she admitted.
The "Fire" hitmaker also revealed that she wasn't familiar with the current singers in the K-pop industry or any music shows, opting not to watch them because she would find herself "tearing up" whenever she would see them. But she tuned in for the comeback of her fellow second-generation colleagues such as SHINee and 2PM.
The singer debuted as a member of 2NE1 under YG Entertainment in 2009 alongside Park Bom, CL and Minzy. Unfortunately, the group suddenly disbanded seven years late, despite becoming one of the most successful K-pop groups.
2NE1 was famously known for the tracks "Lonely," "I Don't Care," "Fire" and "Come Back Home," among many others.
Most recently, Park dropped her self-titled mini album under her new agency, Abyss Company, marking her official debut as a solo artist.
It features the main track, "Festival." The official music video for the song quickly garnered over 979,000 views and is currently ranked No. 18 on YouTube's music trending list as of press time.
Watch the music video for "Festival" below.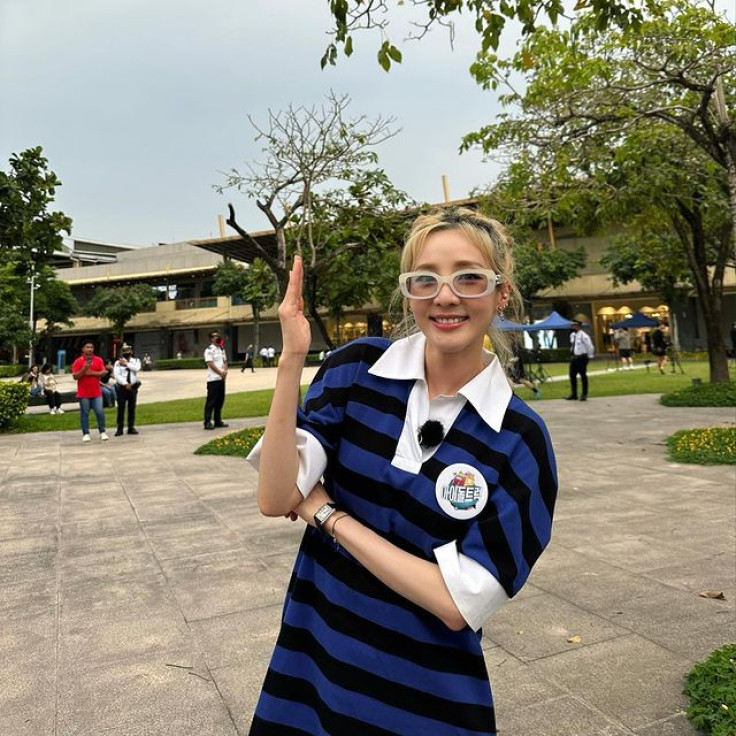 © Copyright IBTimes 2023. All rights reserved.