Sanders Claims Top Campaign Donation Spot, Despite Rejecting Billionaire Donors
KEY POINTS
Sanders' campaign pulled in roughly $26 million in the fourth quarter
Sanders' Q4 was bigger than any other Democrats' in 2019
Biden raised over $21.5 million, his campaign's "biggest" quarter yet
Warren hopes to hit $20 million before year end, almost $5 million less than Q3
As the race to become the Democratic Party's presidential nominee enters its final stretch, some candidates are seeing hits to their polling numbers as well as their campaign funds, but that's not true for everyone. According to end-of-the-year reports, Sen. Bernie Sanders (I-Vt.) raised more in the final quarter than any other candidate in any other quarter in 2019.
Although the Sanders campaign has said that it gets an average donation of only about $18, that adds up. With nearly 1.6 million individual donors in the recent quarter, Sanders pulled in about $26 million, topping even former Vice President Joe Biden, according to the New York Times.
Reporting on its own quarterly fundraising haul, Biden's campaign touted it as "our biggest" quarter yet. Although the exact number wasn't given, Biden likely raised over $21.5 million.
Sanders' increasingly successful fundraising is particularly impressive given he has long spurned donations from wealthy individuals, remaining the only Democratic nominee hopeful to not accept money from a billionaire.
Biden, on the other hand, has had no qualms about accepting donations from virtually any party. Although it has become a point of criticism from some – particularly Sens. Sanders and Elizabeth Warren (D-Mass.) – the former vice president was likely expecting the trade-off here to be a larger war chest in exchange for potentially damaged optics around campaign finance transparency. Though that pragmatic strategy may eventually pay off for Biden, it hasn't stopped Sanders from surging ahead.
Though Biden and Sanders boasted a prosperous quarter, Warren couldn't say the same. Although Warren's campaign pulled in $24.6 million in the third quarter, the campaign said it's still pushing to reach $20 million by the end of the year. Between a sharp drop in donations and Warren's waning polling numbers, it's clear her campaign is in for a rocky start in 2020.
South Bend Mayor Pete Buttigieg was unable to continue to ride his rapid growth in support in the fall to the fourth quarter. No precise figures were made public; however, it is likely Buttigieg pulled in a very competitive $21 million or more.
In terms of national polling, Biden remains with a large lead, with Sanders, Warren and Buttigieg nine or more points behind.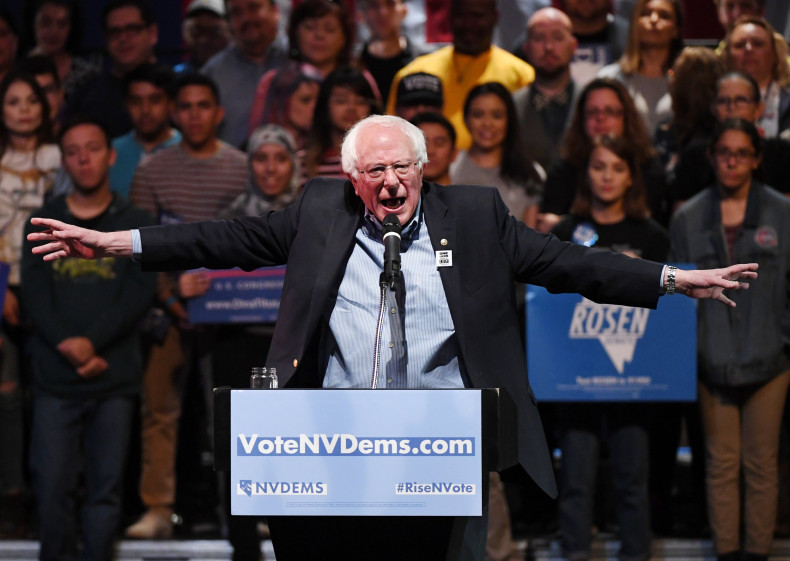 © Copyright IBTimes 2022. All rights reserved.