Sandy Hook Moment Of Silence Scheduled For Friday, Websites To Go Dark One Week After Newtown Shooting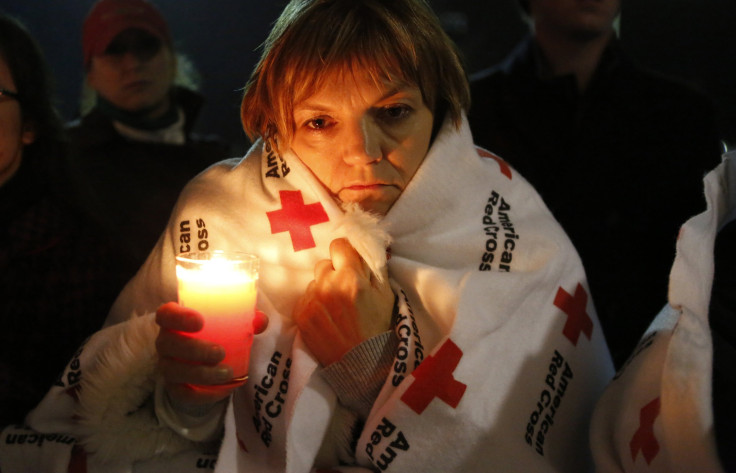 Americans will join in a moment of silence on Friday at 9:30 a.m. ET in recognition of the massacre in Sandy Hook, Conn., one week ago that left 26 people, mostly children, dead, before the gunman, Adam Lanza, shot and killed himself.
Connecticut Gov. Dannel P. Malloy, Lt. Gov. Nancy Wyman and Newtown First Selectman Patricia Llodra, together with other local elected officials and residents, plan to meet on the the steps of Edmond Town Hall in Newtown for a moment of silence as the rest of the country joins them in sympathy. President Barack Obama will also take part in the ceremony from the White House.
In addition, bells from Trinity Episcopal Church are scheduled to ring 26 times, in memory of each life lost at Sandy Hook Elementary School.
A call has been made for residents statewide to join in the moment of silence as Governor Malloy has proclaimed Friday a "day of mourning" in Connecticut. Malloy also made a point to invite each state in the country to participate in the reflection on this day.
Some major websites will be also be observing the moment of silence by going dark for one minute. While it's unclear just how many websites plan to participate, more than 100,000 people and sites have pledged to participate on the Causes.com page for the"Web Goes Silent" campaign. Citizens and companies are also spreading the word by tweeting their intention to go quiet with the hashtag #momentforSandyHook.
Ron Conway, a high-profile Silicon Valley venture capitalist, is said to be spearheading the online moment of silence, which is part of a larger campaign for federal gun control legislation. Conway is also leading the Causes.com campaign along with other big names including Ryan Seacrest, Jack Dorsey, Britney Spears, MC Hammer, Suze Orman and Tyler Florence.
Any website that wants to participate in the moment of silence can do so on its own, or it can embed an official badge with a green ribbon on its page. At webmomentofsilence.org companies can sign up to receive a bit of JavaScript that will make the process easier.
© Copyright IBTimes 2023. All rights reserved.