Sandy Hook Shooting: 27 Dead, Including 18 Children, After Elementary School Shooting In Newtown, Connecticut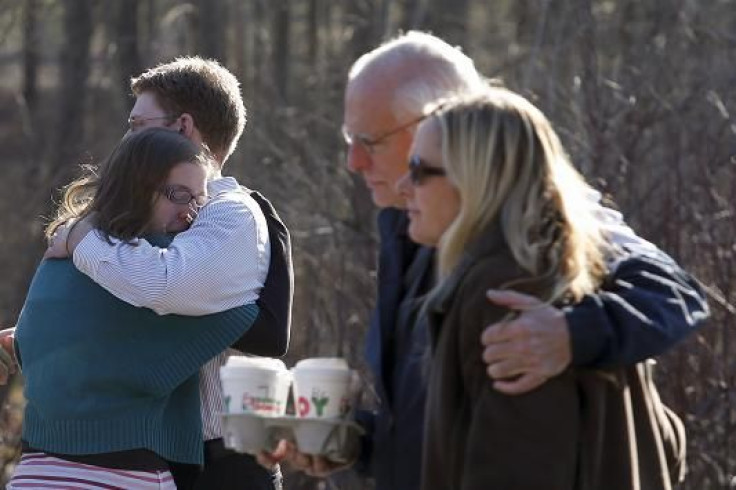 Police said 27 people, including 18 children, were killed after a shooting at Sandy Hook Elementary School in Newtown, Conn., on Friday morning.
The shooting, which reportedly involved two gunmen, took place at the Connecticut elementary school at about 9:30 a.m.
While state police have confirmed to ABC News that one shooter is dead, authorities are seeking a second gunman.
Reports indicate that some students have been reunited with their parents on the school's perimeter; however, one group of students remains unaccounted for at this time, some reports said.
According to an ABC News report, state police received the first 911 call at 9:41a.m., and immediately began sending emergency units. Initial 911 calls said that multiple students were trapped in a classroom, possibly with a gunman, according to a Connecticut State Police source.
As reports of the shooting unfolded, Kathy June, Newtown Public School District secretary of superintendent, released a statement saying that the district's schools were locked down because of the report of a shooting. "The district is taking preventive measures by putting all schools in lockdown until we ensure the safety of all students and staff," June said in a statement obtained by ABC News.
Following the lockdown, state police sent SWAT team units to Newtown in an effort to secure the scene at Sandy Hook.
"We have increased our police presence at all Danbury Public Schools due to the events in Newtown. Pray for the victims," Mark Boughton, mayor of nearby Danbury, tweeted.
The Sandy Hook Elementary School in Newtown is located about 12 miles east of Danbury.
© Copyright IBTimes 2023. All rights reserved.