SAP loses billion dollar software patent infringement lawsuit to Oracle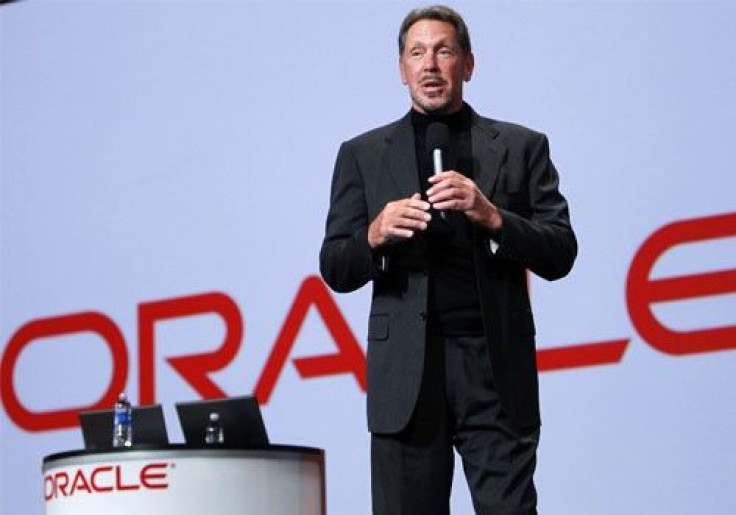 A U.S. district court jury has returned a verdict that business software maker SAP AG has stolen software from rival Oracle Corp. and must pay the latter $1.3 billion in damages.
On Nov. 23, the jury in U.S. district court in Oakland, California returned the verdict in favor of Oracle following a high-profile trial that captivated Silicon Valley for nearly a month. The $1.3 billion fine is the biggest-ever fine related to software patent infringement.
From the outset of the trial, SAP had acknowledged that its now-defunct subsidiary, TomorrowNow, had unlawfully downloaded Oracle software and SAP co-CEO Bill McDermott had taken the witness stand and had apologized. But the company contested Oracle's claim that damages for the theft should be in the billions of dollars. SAP said Oracle should not be paid more than $40 million while Oracle was claiming it is owed at least $1.65 billion.
During the trial, Oracle attorney David Boies said the high-profile case was about the sanctity of the software industry's intellectual property and not just a highly public battle of two technology heavyweights.
Boies said there was no doubt that TomorrowNow had wrongfully downloaded millions of Oracle files and SAP's executive board must have known about the infringement because there was no other way for TomorrowNow to offer the services that it did.
The subsidiary, Boies told the jury, devoted scant resources to research and development.
However, after Oracle CEO Larry Ellison called for damages of $4 billion, SAP attorney Robert Mittelstaedt said testimony from Oracle's own expert showed even he thought Ellison's demand was too high.
According to Mittelstaedt, SAP never used the software TomorrowNow had downloaded and the subsidiary itself netted very little profit.
Oracle, Mittelstaedt told the jury, was just trying to get the jurors to award damages far in excess of TomorrowNow's true value.
They are trying to trick you into doing that, Mittelstaedt said.
Besides Ellison and McDermott, Oracle President Safra Catz had also testified at the trial. Former SAP chief and current Hewlett-Packard CEO Leo Apotheker's name was also dragged into the trial as Oracle linked him to the operations of TomorrowNow. Ellison has publicly accused Apotheker with overseeing an industrial espionage scheme to steal Oracle software but Oracle could not produce any evidence that Apotheker had knowledge of the theft.
SAP, based in the small town of Walldorf near Heidelberg, said it was disappointed with the verdict and is considering an appeal.
Industry analysts said SAP won't have problem paying the fine as it enjoys a healthy cash flow and had around $3.8 billion in cash as of the end of the third quarter.
U.S. District Judge Phyllis Hamilton also could now cut the size of the award if he feels that the jurors got caught up in the rhetoric.
However, SAP faces a huge task of salvaging its tarnished reputation and convincing its U.S. clients not to flee to Oracle or International Business Machines Corp. (IBM).
There may be some reputational damage to sales, and government agencies in the U.S. may be particularly sensitive to the trial's outcome, UBS analyst Michael Briest said.
© Copyright IBTimes 2023. All rights reserved.