Sayreville Councilwoman Eunice Dwumfour, 30, Shot Dead Outside Her New Jersey Home
KEY POINTS
Councilwoman Eunice Dwumfour appeared to be the intended target
She was shot while returning home, according to a neighbor
Anyone with information or footage of the area is urged to contact Sayreville PD
A 30-year-old woman was shot dead outside her home in Sayreville borough of New Jersey on Wednesday evening. The deceased was identified as 30-year-old Councilwoman Eunice Dwumfour who was part of the borough's Human Relations Commission (HRC) since 2021.
Police responded to the scene following 911 call reporting shots fired in the Samuel Circle area just before 7:30 p.m. ET. Officers from the Sayreville Police Department found Dwumfour in her white Nissan SUV which had crashed down her street. She was pronounced dead on the scene, according to a statement from Sayreville police chief Daniel Plumwacker, NJGlobe reported.
Community worker Charlie Kratovil posted a video of Dwumfour's SUV being towed by police, adding that she appeared to be the intended target of the shooting, the motive for which is unclear as of now.
Dwumfour was scheduled to attend the monthly HRC meeting today. People who interacted with hours before the shooting expressed shock and grief. "She was a woman full of life. When she missed HRC meeting she used to ask me to put her on speaker phone so that she could participate. I was looking forward to meeting her tomorrow in our monthly meeting. We will miss her," Dwumfour's neighbor and fellow HRC member wrote in a Facebook post.
According to the neighbor, Dwumfour was shot while returning back home. Multiple shots were fired at the councilwoman by her attacker, according to News12.
"She was an amazing friend, a woman who loved God. We were just at our HRC meeting January 5th 2023 and I just saw her this morning at the store. I remember saying to her I see you at the HRC meeting tomorrow not knowing tonight was going to be the end of her life. I can't stop crying. She was 30 years young and full of life. You will be missed my dear, precious friend. May she RIP," Dwumfour's friend posted.
"My sincerest condolences to the family of Councilwoman Eunice Dwumfour. May God bring you peace and God rest her soul," Republican Chairwoman Karen Bebert, who worked on Dwonfour's campaign, wrote in a Facebook post.
The incident is being investigated as a homicide. Plumwacker and Middlesex County Prosecutor Yolanda Ciccone have urged anyone with information or video footage of the area of crime to contact Sayreville PD's detective Rebecca Morales or detective Michelle Coppola at Ciccone's office at 732-745-3477.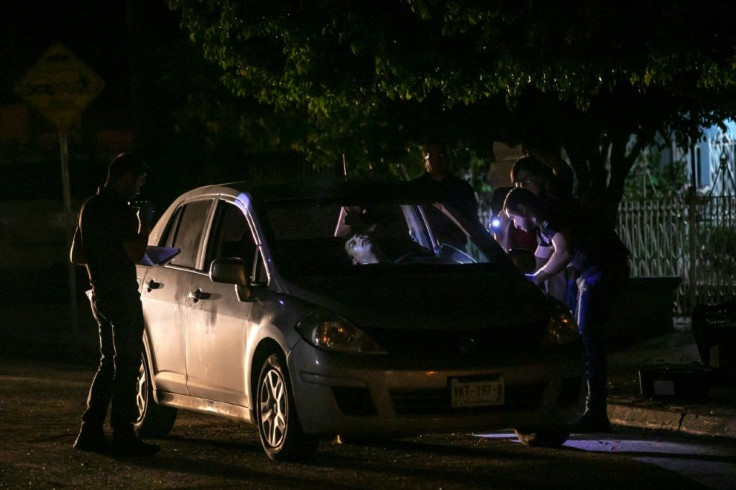 © Copyright IBTimes 2023. All rights reserved.