Schumer: Probe Needed Into Retaliatory Firing of Lt Col Vindman
KEY POINTS
Sen. Schumer to ask 74 inspectors general to ensure staff aren't facing retaliation
He is worried that the Trump administration is going after those involved in impeachment
Last Friday, Lt. Col. Alexander Vindman and Ambassador Gordon Sondland were fired from their jobs
Democrats were concerned that those who cooperated with the House of Representatives' impeachment inquiry might face retaliation – and they were right. Since the Senate voted to acquit President Donald Trump last week, the White House has been busy.
Senate Minority Leader Chuck Schumer, D-N.Y., intends to send letters to 74 inspectors general asking that they investigate whether or not those who work within their agencies participated in the Trump impeachment and, if so, whether or not they have experienced any form of retaliation, reports Politico.
Schumer was prompted to pen his letters after several members of the White House staff, including Lt. Col. Alexander Vindman, were abruptly removed from their posts in the National Security Council on Friday. Vindman's twin brother, Lt. Col. Yevgeny Vindman, was also removed from the National Security Council. Gordon Sondland, the ambassador to the European Union, was recalled. Alexander Vindman and Sondland were key witnesses during the impeachment inquiry; Yevgeny Vindman had no role to play in it.
In his letter to the Defense Department's Acting Inspector General Glenn Fine, the Senate Minority Leader cited a "dangerous, growing pattern of retaliation against those who report wrongdoing." He also wrote that it is important for all inspectors general to ensure that all members of their staff are fully informed of their rights and protections as whistleblowers.
Vindman testified in the House last year, during which he described a phone call between President Trump and Ukrainian President Volodymyr Zelensky that he felt may have compromised national security. During the call, Trump allegedly asked Ukraine to open an investigation into a political rival in exchange for the release of military aid funds. The account ended up forming a cornerstone for the articles of impeachment filed by the House.
Since Vindman's testimony, Trump has reportedly derided the Iraq War veteran behind closed doors. On Saturday, Trump publicly defended his decision to dismiss Vindman by describing him as "very insubordinate" in a tweet, while maintaining that he did not know who Alexander Vindman was.
Last week it was reported that Trump has been drafting a list of individuals he viewed as having crossed him during the impeachment process. Included in the Nixonian list are Rep. Adam Schiff, D-Calif., Sen. Mitt Romney, R-Utah, and former national security adviser John Bolton.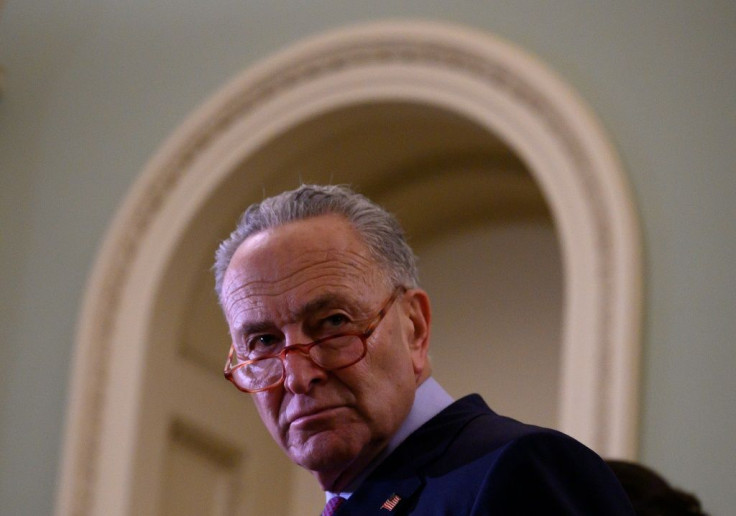 © Copyright IBTimes 2023. All rights reserved.