Scorned Lover Tries To Sell Baby On Craigslist For $100: Paul Marquez Makes Ad To Seek Revenge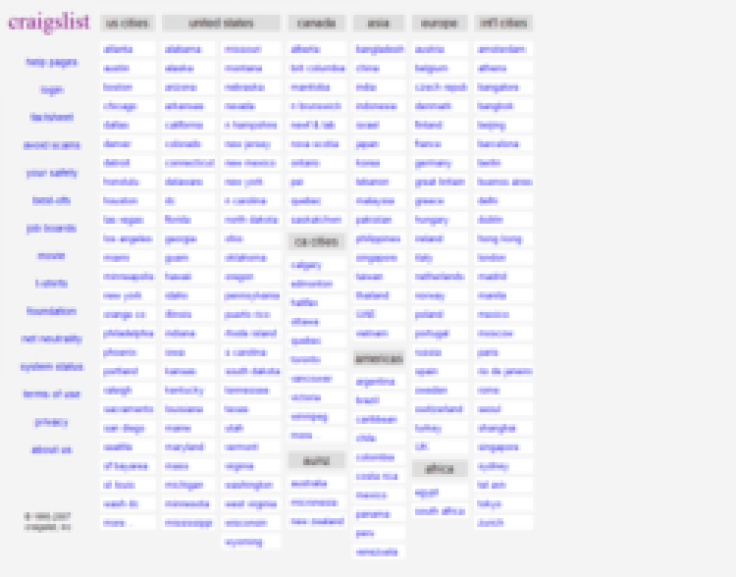 A scorned lover tried to sell the baby of a woman after she did not pay enough attention to him. Paul Marquez made an ad on Craigslist titled, "baby for sale," and was willing to sell the 2-month-old girl for $100.
"I have a 2-month-old baby, she loves to play and have her little fun, but there's one problem, doctors say she has asthma and if she turns a certain way she can stop breathing. She's really getting on my nerves and I don't want her," the ad which was located in the Staten Island section of Craiglist said, according to authorities.
Marquez also pretended to be the baby's father. Though he is not the father of the 2-month-old, he does have a child of his own. While the ad has once been flagged and taken down due to its inappropriate content, the young man reposted it, authorities said.
Marquez said in the post that the baby enjoyed playing and having fun but was "really getting on my nerves" due to having asthma. He met the unnamed woman, who is 19-years-old, online and had a few dates, but she evidently was not spending enough time with him. In retaliation, Marquez also gave her cell phone number out.
The Staten Island man was only found out after someone contacted the mother, offering to buy her daughter. He was charged Thursday with endangering the welfare of a child and harassment and held on $1,000 bail. Marquez faces up to a year in jail if convicted.
© Copyright IBTimes 2023. All rights reserved.