'Scorpion' Season 3 Spoilers: Episode 16 Sneak Peek Shows Ralph Worrying About Valentine's Day [VIDEO]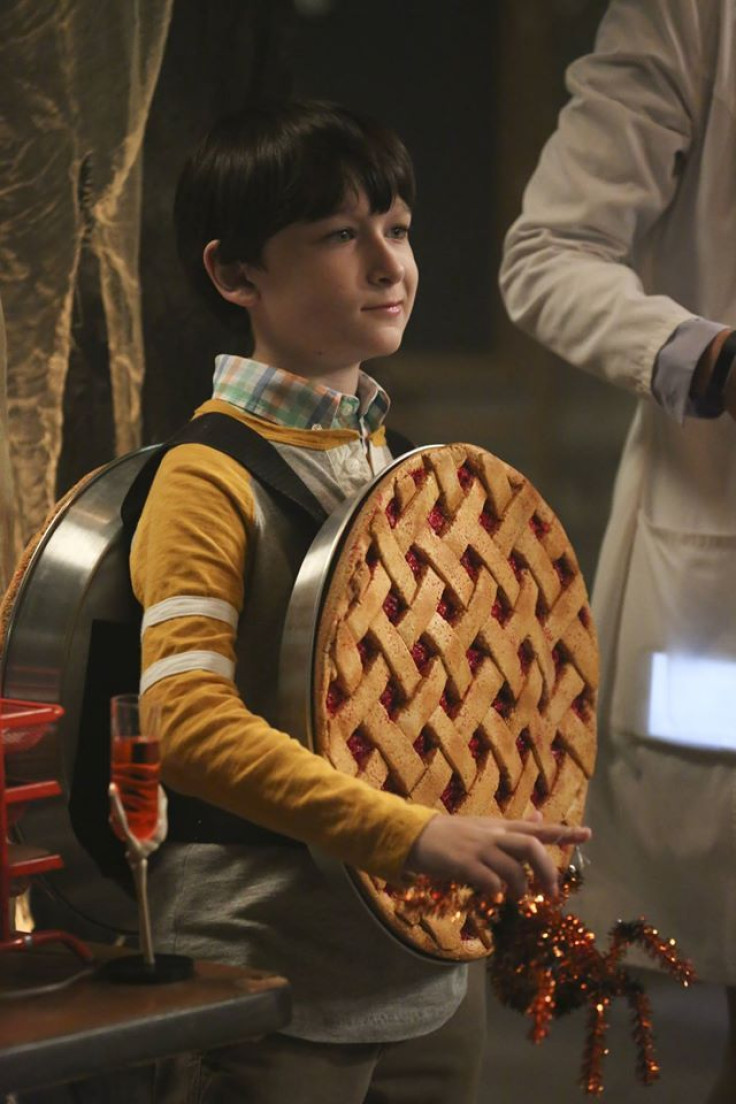 "Scorpion" Season 3, episode 16 will see Ralph (Riley B. Smith) thinking about Valentine's Day.
The young son of Paige (Katharine McPhee) has been invited to their school's Valentine's Day party by two girls from his class. In the sneak peek released by CBS for "Keep It In Check, Mate," Ralph tells Sylvester (Ari Stidham), Walter (Elyes Gabel) and Toby (Eddie Kaye Thomas) that he is having a hard time deciding what he should do. Walter advises him to choose between the two girls or to dance with them alternately, but Ralph knows that the two wouldn't like that.
Sylvester tells Ralph that he shouldn't worry too much because puppy love only has a two percent chance of working out. Before Sylvester could finish his advice for Ralph, Paige arrives at Team Scorpion's office and asks what they are talking about. Ralph immediately shrugs his mom's question off and tells her that he needs to go to school already.
But since Paige felt that they were talking about girls, she forces Sylvester to tell her the truth. Paige is shocked to know that Ralph didn't come to her for advice. She's also disappointed that he reached out to Walter and Sylvester, two guys who are not necessarily good at dating and relationships.
Meanwhile, episode 16 will also see Walter and Sylvester going undercover and entering an international chess competition. Team Scorpion has been tasked to extricate a United States spy before her real identity is exposed. Episode 16 guest stars include Jamie McShane as Patrick Quinn, Brian Guest as Agent Markman, Mariah Bonner as Natalya Abelev, Paul K. Daniel as Walter's chess opponent and more.
"Scorpion" Season 3, episode 16 will air on CBS on Feb. 13 at 10 p.m. EST.
© Copyright IBTimes 2023. All rights reserved.