'Scream Queens' Season 2 Finale Spoilers: Denise Rises From The 'Dead' In Episode 10 Preview Clip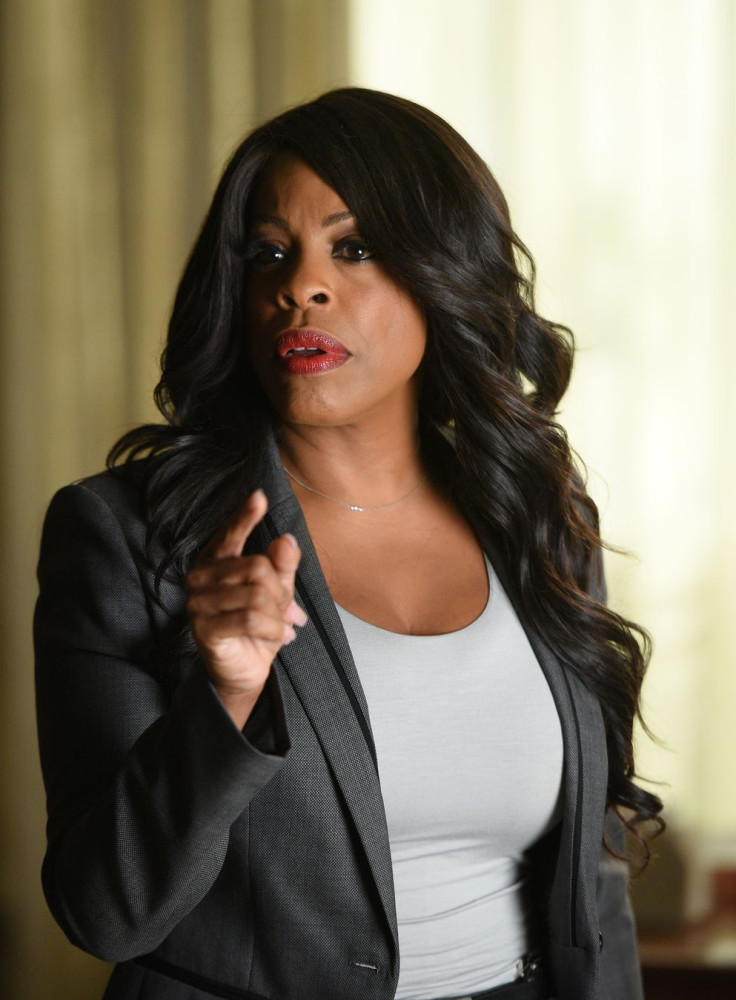 It looks like Dean Munsch's (Jamie Lee Curtis) secret cryogenic chamber works very well.
In the preview clip for next week's Season 2 finale of "Scream Queens," Denise (Niecy Nash) wakes up from her very long sleep inside Dean Munsch's cryogenic chamber where she has been placed since she became brain dead following a fatal encounter with one of the Green Meanies.
At the end of Season 2, episode 4, a Green Meanie electrocuted Denise several times as she tried to rescue Chanel #5 (Abigail Breslin), who was previously attacked by the same Green Meanie. In last night's episode, Wes (Oliver Hudson) admitted that he's the Green Meanie who tried to kill Denise.
Instead of dumping Denise's body in the swamp, Munsch decided to put it inside the cryogenic chamber in order to find out whether the machine she built using a portion of Chad Radwell's (Glen Powell) fortune is functional. Although the machine seems to be fully operational, Dean Munsch — who is diagnosed with Kuru — may end up never using it if Dr. Holt (John Stamos) finds a way to cure her.
According to the synopsis for Season 2, episode 10, Dr. Holt is going to perform a dangerous surgery to save Dean Munsch's life. But will the operation be successful? Only time will tell.
Elsewhere in the episode, it seems that Chanel #3 (Billie Lourd) finally convinces Cassidy (Taylor Lautner) to stop killing people, much to the dismay of her fellow Green Meanie, Nurse Hoffel (Kirstie Alley). "If you're not part of the solution, you are just another problem," Nurse Hoffel tells the young doctor in the preview clip just before her plan to set off a bomb inside C.U.R.E. Institute is revealed.
Who do you think will die in the Season 2 finale of "Scream Queens"? Share your theories in the comments below!
"Scream Queens" Season 2, episode 10, titled "Drain the Swamp," airs on Tuesday, Dec. 20 at 9 p.m. EST on FOX. Check out the trailer for the finale below:
© Copyright IBTimes 2022. All rights reserved.
FOLLOW MORE IBT NEWS ON THE BELOW CHANNELS