'Scream Queens' Season 2 Spoilers: Brooke Shields To Guest Star In Dr. Oz-Like Role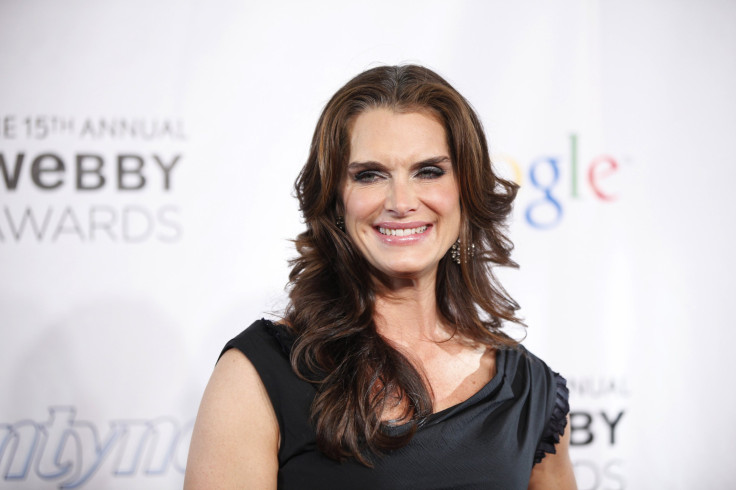 Brooke Shields is dropping by C.U.R.E. Institute in an upcoming episode of "Scream Queens."
According to Entertainment Weekly, the 51-year-old Golden Globe-nominated actress will play the guest-starring role of Dr. Scarlett Lovin in the Dec. 13 episode of FOX comedy-horror series.
While it is unclear how Shields' character is going to fit into the story of the season, the news outlet revealed Dr. Lovin is a TV doctor in the vein of Dr. Mehmet Oz, who happens to be admired by Chanel Oberlin (Emma Roberts), Chanel #3 (Billie Lourd) and Chanel #5 (Abigail Breslin).
Shields is believed to have already started filming the episode, as John Stamos shared a set photo of them together on Instagram four days ago. "Oh, hello 80's. @brookeshields xo," Stamos, who plays Dr. Brock Holt on the show, wrote on the social networking site alongside the pic of Shields resting her head on Stamos' shoulders.
Shields, who is probably best known for her titular role on NBC's sitcom "Suddenly Susan," isn't the only recently announced "Scream Queens" guest star.
According to the synopsis for next week's episode, titled "Blood Drive," August Emerson is guest starring in the role of Brandon Szathmary. Emerson currently plays Malcolm "Lev" Levitan on AMC's period drama series "Halt and Catch Fire."
In addition, Kasey Mahaffy ("Modern Family"), Marissa Jaret Winokur ("American Beauty") and Amy Okuda ("How to Get Away with Murder") are all set to appear in the Nov. 29 episode of the Ryan Murphy-created series. According to the synopsis for the episode, titled "The Hand," Mahaffy plays Thomas Benderhall, Winokur plays Shelly and Okuda plays Anna Plaisance.
Which among the upcoming guest stars are you most excited to see on the show? Sound off in the comments below!
"Scream Queens" Season 2 airs every Tuesday at 9 p.m. EST on FOX.
© Copyright IBTimes 2023. All rights reserved.