'Scream' TV Series Season 2 Spoilers: Episode 2 Synopsis Released; What Will Happen In 'Psycho'? [VIDEO]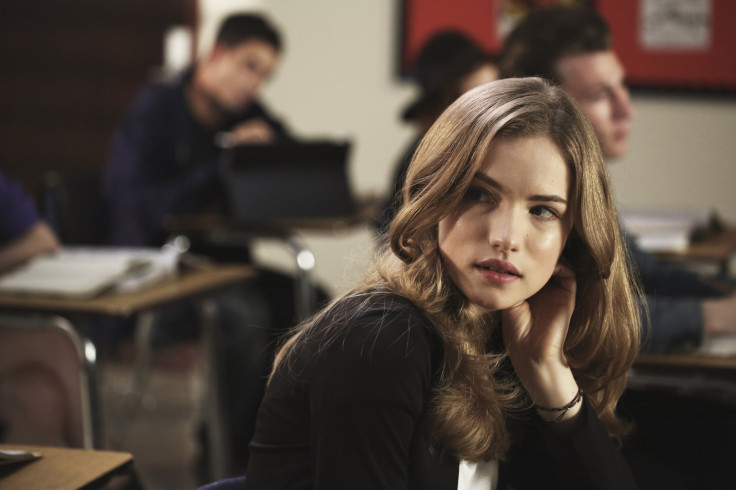 The Lakewood Six became the Lakewood Five in the Season 2 premiere of MTV's "Scream." A new killer arrived to town — armed with a scythe — and brought down more bloodshed on Monday's episode, and it looks like hits will keep on coming. Emma will also find out secrets from her past in episode 2, titled "Psycho."
According to the synopsis, tension will rise between Emma (Willa Fitzgerald) and her mother Maggie (Tracy Middendorf). Maggie hid secrets from Emma in Season 1, and it looks like there's more she kept from her daughter. Emma will discover more about her past in episode 2, and it will put more stress on their relationship. Someone "unexpected" is also set to return, which could stir up Emma's fears.
When Season 2, episode 1 came to an end, Emma went to a barn that once belonged to Troy James, Brandon James' brother. She saw it in a nightmare she had, and she wanted to see if it was the same one from her dream. She then went inside one of the nearby homes, where she found pictures of herself and saw a person in the home in the final seconds of the episode. Perhaps, Maggie's latest revelation will explain why Emma is having dreams of the barn and if there's another James connection.
Meanwhile, Noah (John Karna) believes Piper's accomplice is still out there, and he's not giving up on his search. When he discovered Audrey (Bex Taylor-Klaus) was receiving mysterious text messages from someone, he believed it's the other person who was involved. In episode 2, Noah will check out a "new lead" for his podcast.
While Noah investigates, he and the rest of the group will eventually learn that they've lost one of their own. The killer claimed their first victim in episode 1: fellow survivor Jake (Tom Maden). Jake was cut down the middle after the killer sliced him with a scythe. His death could have major effect on the group, especially Brooke (Carlson Young). It will also make Emma realize that the killings are happening again, and her psyche will be tested once more.
Watch the latest promo video below:
Season 2, episode 2 of "Scream" airs Monday, June 6, on MTV at 11 p.m. EDT.
© Copyright IBTimes 2023. All rights reserved.