'Scream' Season 2 Spoilers: 7 Things To Know Before May 30 Premiere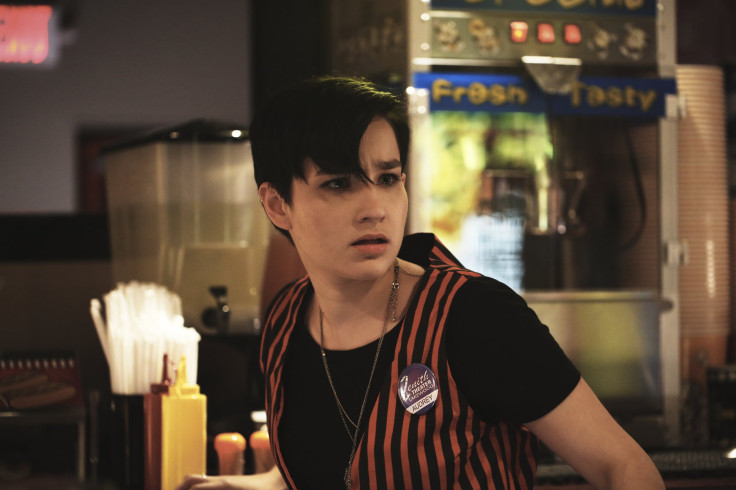 Lock your doors and don't answer your phone. A new killer will be on the loose when "Scream" Season 2 premieres on MTV, and they'll be looking to finish what was started last year. Before you see what's next for Emma and the rest of the Lakewood gang, check out what you need to know about the sophomore season before the series returns.
1. Audrey's Involvement To Be Explained: The biggest question left unanswered from Season 1 was what exactly was Audrey's (Bex Taylor-Klaus) role in the murders? She was shown burning letters that tied to her to Piper (Amelia Rose Blaire), meaning she might also have been the killer. In an interview with International Business Times, Taylor-Klaus said the show will answer what Audrey has been up to, and new questions also will be raised.
2. Psychological Thriller: The new season of "Scream" will look to build off the events from Season 1. In an interview with IBT, showrunners Michael Gans and Richard Register said the psyches of the characters are going to be a major plot point in Season 2.
"We wanted to take it to a sort of freakier, more psychological place as we follow the aftermath of what these kids lived through and what happens after that. I think you go a little crazy, which was something we wanted to do," Gans dished.
3. New Characters: "Scream" Season 1 killed off it's fair share of characters, so there will be some new faces stepping in to take their place. Following the death of Sheriff Hudson (Jason Wiles), Sheriff Michael Acosta (Anthony Ruivivar) will now be the head of the Lakewood Police. Emma will also have a few new classmates joining her, like Gustavo Acosta (Santiago Segura), who is described as "dark and brooding" and is into comic books and serial killers. Zoe (Kiana Ledé) will also debut as a character hiding a secret. Mr. Branson (Bobby Campo) left Lakewood in Season 1, and a teacher by the name of Karen Lang (Austin Highsmith) will enter the school.
4. Emma Will Be Tested: Gans and Register said Emma will be pushed to her limits in Season 2. After surviving the murders of Season 1, Emma will have some psychological effects from the trauma she experienced. One of the ideas that she'll struggle with most is if she is good or evil. She could look at what happened to her friends that were killed and feel responsible for it, making her feel like she's not a good person. When the killings start again, Emma will have to continue to be strong, or she could be broken.
5. Surviving Characters Return: Not all of Emma's friends were wiped out in Season 1. Everyone who survived the killings will be returning for Season 2. This means we'll get to see more of Noah (John Karna), Brooke (Carlson Young), Jake (Tom Maden), Kieran (Amadeus Serafini) and Emma's mother Maggie (Tracy Middendorf).
6. Brandon James Story Continues: Just like the story of Maureen Prescott was a constant undertow in the original "Scream" films, Brandon James will continue to be a part of the show. Taylor-Klaus said to expect more twists with Brandon, and the trailer for Season 2 teases his brother Troy James. Did Troy James pick up the knife and put on the mask to finish his brother's work? We'll find out soon enough.
7. More Seasons Possible: Don't expect Season 2 of the show to end without questions. Gans and Register said they have plans for additional seasons of the show and said "there can always be a sequel." They believe the story on the show is one that can go on forever, and they'd love to continue to make additional seasons of "Scream." Last season ended with the bombshell that Audrey was involved. What will the showrunners have up their sleeves this year?
"Scream" Season 2 premieres on Monday, May 30, on MTV at 11 p.m. EDT.
© Copyright IBTimes 2022. All rights reserved.
FOLLOW MORE IBT NEWS ON THE BELOW CHANNELS