'Scream' TV Series Spoilers: A Look Back At The Most Brutal Kills Before Season 2 Arrives [VIDEO]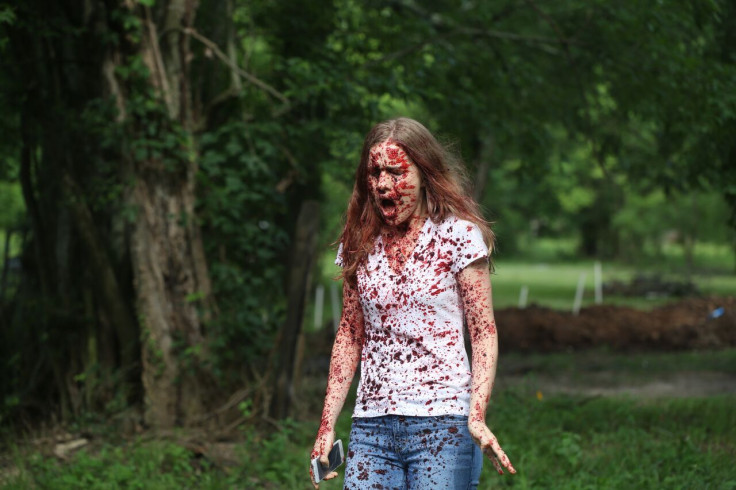 MTV's "Scream" will be back for more blood and mysteries later this month when Season 2 premieres. Season 1 set the bar high for the series with a number of memorable death scenes. Characters were chopped up, gutted and mutilated last season and Season 2 could potentially up the deaths and crazy murders. Before the next chapter arrives and the body count rises, below are the top kills from the first season.
Will
Will's (Connor Weil) death on "Scream" was arguably the most brutal kill of Season 1. After he was saved by Emma (Willa Fitzgerald) and the group, Will thought he was in the clear from the killer. However, the masked murderer wanted to make their point known. A trap was set for Emma, who tripped over a wire that turned on a sharp piece of farming equipment. She then had to watch her boyfriend get carved up right before her eyes.
Sheriff Hudson
After seeing the death of Will, fans wondered how the show could top such a brutal death scene. The series then gave fans another gory death that was on par with Will's demise in the Season 1 finale. Sheriff Hudson (Jason Wiles) was tied to a tree by the killer, and Emma's mother, Maggie (Tracy Middendorf), tried to cut him loose after she found him. The ropes were actually holding Hudson's insides in and when they were cut away his organs fell out of his chest and onto Maggie.
Nina
"Scream" the TV series started off with a bang just as the original film did. Nina (Bella Thorne) was stalked by the killer inside her house and then pretended to be her friend Tyler (Max Lloyd-Jones) in text messages. Eventually the killer came out, cut her throat and threw her into a swimming pool. The scene showed how cell phones and social media would create a new dynamic for "Scream."
Rachel
Audrey's (Bex Taylor-Klaus) girlfriend Rachel (Sosie Bacon) may have been the most innocent character on the show. Unfortunately for her, she was the victim of one of the most brutal kills. The killer showed up at Rachel's house and murdered her from behind then placed a noose around her neck and threw her off a balcony to make it look like a suicide.
"Scream" Season 2 premieres Monday, May 30, on MTV at 11 p.m. EDT. You can catch the first seven minutes of the premiere this Friday when it's live-streamed by MTV on Twitter at 6 p.m. EDT.
© Copyright IBTimes 2023. All rights reserved.
FOLLOW MORE IBT NEWS ON THE BELOW CHANNELS