'Scream' Showrunners Look To Bring More Chills And Thrills In 'Crazier' Season 2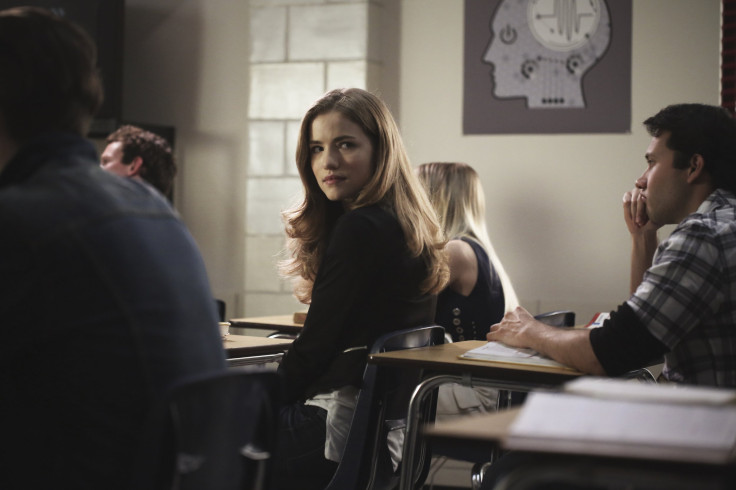 The killer in the Brandon James mask is coming back to Lakewood to plaque Emma, so you can anticipate even more victims to pile up. "Scream" Season 2 will soon premiere on MTV, with the action expected to be raised to a "crazier" level than that of its first season.
Showrunners Michael Gans and Richard Register spoke to International Business Times about "Scream" Season 2 and how the series will develop. The characters won't be able to trust anybody, and a new masked killer will bring fresh bloodshed to Lakewood.
"I think the chills go a little crazier at times: There's a huge question as to who you can trust in this gang, which was a huge part of last season as well, but I think we are playing with the terror of psychology and the concept of paranoia," Gans told IBT. "We're also rolling out the reveal of who is getting killed a little differently and how we lay that out plays into the crazy psychological story."
Register said they wanted the show to be "a little more twisted and violent" while looking at the psychological effects of surviving a series of murders. Each episode this season will be named after a horror film, with the action in the series taking place either all in one night or over multiple days, leaving viewers on the edges of their seats.
"Sometimes an episode will end before you go 'Oh my God. That's the end?!' Sometimes we'll just pull the rug right out from underneath you," Register teased.
Gans and Register were brought in as the new showrunners of "Scream" in November. They were tasked with finding a way to further develop the series, while building on what was done with each character in Season 1.
"We just dug deep and we said, 'How can we blow this stuff as sky-high as possible and cover it in blood and still keep it as this beautiful masterwork of romance and terror?" Gans said. "We wanted to take it to a sort of freakier, more psychological place as we follow the aftermath of what these kids lived through and what happens after that. I think you go a little crazy, which was something we wanted to do."
The character with the most questions in need of answers going into Season 2 is Audrey (Bex Taylor-Klaus). Viewers know she was involved with the Season 1 murders in some way, and Gans said they took the Audrey story and ran with it.
"She goes through a meat grinder, and you can take that literally or figuratively," Gans said with a laugh. "She has a hell of a season, and I think it's remarkably good: We did not let any of that relationship with the letters or her story drop in any way. This is creating a psychological roller coaster where the blood is flying back in your face as you drive into the wind, and I think Audrey is definitely in the front car right next to Emma."
All the returning characters will have to deal with the trauma of Season 1, but the one who will feel the biggest impact is Emma (Willa Fitzgerald). She will return home to Lakewood just in time for the beginning of a new killing spree, which is going to further test her emotions. Emma will also wrestle with wondering whether she is good or evil based on what's happening to her and the people around her.
Gans and Register are currently working on the final episodes of Season 2, and they already have plans for future seasons of the MTV series. Gans said the possibilities are endless with "Scream" and that the characters on the show can go anywhere.
"You have to have a future possibility, there's always a sequel. You always leave the door open, and hopefully there's something terrifying standing right outside that door," Gans dished. "I think that this is a never-ending story, so that's one of the things I thought was most striking about it. I don't think a lot of other horror franchises have the same possibilities as this does to go on forever, but this definitely does."
Register said fans can expect to be excited about the direction the characters will be moving in when Season 2 premieres, and each will be twisted in one way or another. Gans added that the darkest side of characters and their "greatest desires" will be met in certain ways.
"There's a lot of surprises this season and stuff you don't expect. It's a very original kind of show this year, and I think you can expect to see your characters taken down roads you would not expect them to go down," Gans said.
"Scream" Season 2 premieres on MTV Monday, May 30, at 11 p.m. EDT.
© Copyright IBTimes 2023. All rights reserved.