'Scream' TV Series Season 2 Trailer Teases New Serial Killer Is A Returning Character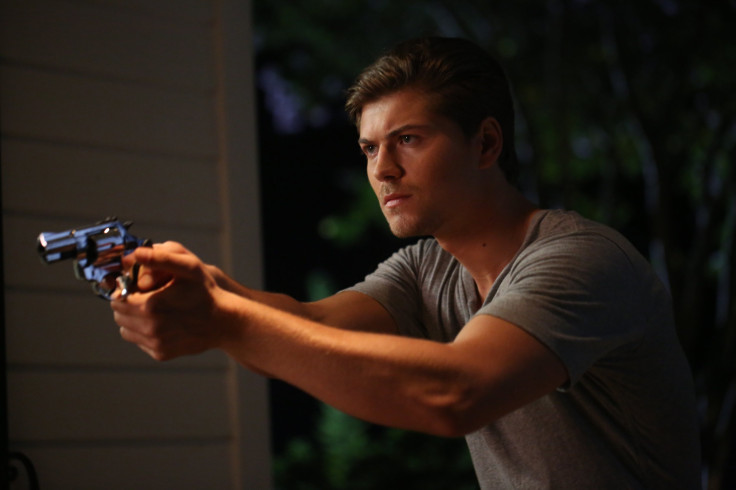 Just when Emma thought her life was getting to get back to normal, things are about to get turned upside down when a new killer emerges in MTV's "Scream" Season 2. The trailer for "Act II" premiered Monday afternoon and teased another masked murderer coming to Lakewood that may or may not be a character from Season 1.
The final scene of the Season 1 finale revealed that Audrey (Bex Taylor-Klaus) was somehow involved with Piper (Amelia Rose Blaire) in the killings. Going into Season 2, fans had an idea that she was some sort of accomplice and could stir up more trouble. However, it looks like there's a new player in the game and they taunt Audrey throughout the trailer about being a killer. Could this person taunting Audrey be someone she knows very well?
The debut trailer made it known that fans of the show shouldn't trust any of the characters as anyone of them could be the new killer. There was a shot of Jake (Tom Maden) being creepy in a pool with Brooke (Carlson Young), Noah (John Karna) continuing to obsess over serial killers and Kieran (Amadeus Serafini) acting like his serious self. Is one of Emma's friends picking up the work left behind by Piper?
While the new trailer suggests the new killer could be a returning character, it also leaves the door open that one of the new faces viewers will see could be involved. Glimpses of new characters like Zoe (Kiana Ledé) and Gustavo Acosta (Santiago Segura), who both look suspicious, are shown in the new clip. The trailer also make a shocking revelation that Brandon James has a brother out there named Troy. It's possible Troy may have returned to Lakewood to avenge what happened to his brother.
Season 2 of "Scream" is going to pick up right where Season 1 left off. Emma is going to return to Lakewood after spending some time away at a "retreat" to deal with all the traumatic events she experienced. Audrey is going to be blackmailed by someone about her involvement with Piper, while Noah will continue to look into the murders from Season 1. When the new killer debuts they will try to "bring Lakewood's heroes down in a storm of betrayal and bloodshed."
Watch the first trailer for "Scream" Season 2 below:
"Scream" Season 2 premieres on Monday, May 31 on MTV at 11 p.m. EDT. Who do you think the killer will be this season? Soundoff in the comments section below!
© Copyright IBTimes 2023. All rights reserved.
FOLLOW MORE IBT NEWS ON THE BELOW CHANNELS