Selena Gomez And Boyfriend The Weeknd Spotted Holding Hands In Argentina [PHOTOS]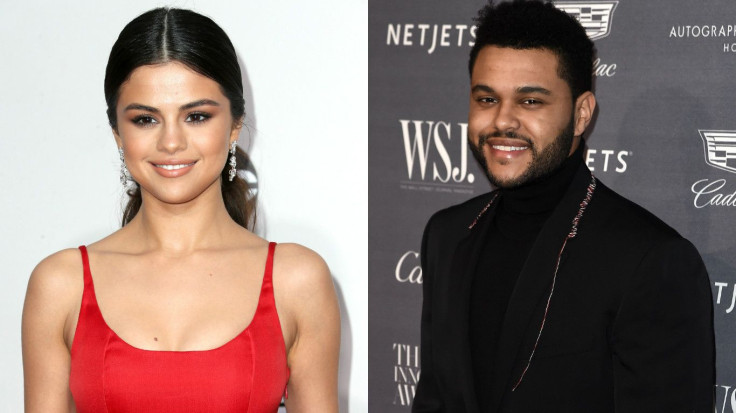 Selena Gomez and The Weeknd's relationship is no secret anymore. On Monday, the two music stars were caught walking the streets of Argentina, as they held hands and enjoyed each other's company.
After previously being spotted in cities such as Venice, Amsterdam and São Paulo, Brazil, the pop star's latest destination was Buenos Aires. As they roamed the streets, the two could be seen laughing, and Gomez was spotted leaning on The Weeknd's shoulder as they both looked at something on his phone.
While The Weeknd is currently on tour promoting his latest album "Starboy," Gomez has decided to take some time for herself. "Right now, I'm actually enjoying finding moments for myself," she said on "Today."
The "Kill Em With Kindness" singer added, "I like having a little mystery to where I'm at. I think that makes me feel very empowered, very in control of where I'm at. I'm taking time to have a personal life. I'm doing things that I love, that I'm passionate about, that I care about… It just makes me happy."
Although the relationship between the two singers is still young, E! News reports that things are getting serious between the two. "They are falling for each other," a source said. "[The Weeknd] is proud to have Selena by his side."
In August, Gomez entered herself into a program which featured individual and group therapy. "You have no idea how incredible it felt to just be with six girls," she told Vogue. "Real people who [didn't care] about who I was, who were fighting for their lives."
According to the "Hands To Myself" singer, she wants to keep a low profile. Gomez revealed that she no longer gets out much and doesn't communicate with many people. "I think 17 people have my phone number right now. Maybe two are famous."
© Copyright IBTimes 2023. All rights reserved.