Selena Gomez Apologizes After Netizens Accuse Her Of Copying Hailey Baldwin's TikTok Video
KEY POINTS
Selena Gomez turned off the comments of her TikTok video after netizens accused her of shading Hailey Baldwin
Several online users claimed that Gomez copied Baldwin's skincare video and mocked her
Gomez's fans defended her and said anyone could do skincare videos, so their claim was not valid
Selena Gomez addressed the netizens who accused her of being shady and copying Justin Bieber's wife, Hailey Baldwin.
The "Rare" singer shared a clip of her skincare routine on TikTok. However, some of her followers immediately accused her of copying Baldwin, who shared a makeup tutorial hours earlier.
While both videos from Gomez and Hailey revolved around skincare, the contexts were very different.
Gomez put on a variety of skincare products while Fleetwood Mac's "Dreams" played in the background. She also brushed her teeth in front of the camera.
On the other hand, Baldwin shared how she does her make-up for a casual walk. Bieber's wife said she's in Chicago and loved the place, so she decided to share with her fans how she typically prepares herself before heading out the door.
After Gomez uploaded her clip, several netizens flooded it with comments. Some said she copied Baldwin's video, and others accused her of shading the latter.
"LOL I know who she's referring to," one user commented on Gomez's video, Us Weekly reported. Another added, "Wait … is she tryna make fun of you know who."
To end the speculations, the "Wolves" singer addressed the netizens. "This is why I believe in taking care of your mental health," Gomez commented in a screenshot obtained by Pop Crave. "Guys no idea what I did, but I really am sorry. Zero bad intention. Deleting soon."
Shortly after, Gomez turned off the comments for the video.
However, the netizens kept on discussing the issue even on Twitter. The online users shared mixed opinions, with some agreeing that Gomez was mocking Baldwin and others defending the "Ice Cream" singer from the backlash.
"She knew what she was doing, always been obsessed with JB partners," one netizen said, dismissing Gomez's response.
A fan of Gomez defended her saying she was just enjoying TikTok, but haters made the pop star disable her comments just because she shared her night routine.
"Some people are just vicious & jealous, Hailey doesn't have a copyright on things, her obsessive fans need to understand. Leave her alone," another tweeted.
Meanwhile, some believed that Gomez should not have apologized because she did not do anything wrong. Several also blamed the Jelena fans for still associating Gomez with Baldwin and Bieber when all of them had already moved on.
"She shouldn't have apologized anyways," one fan wrote.
"I just wanna know why y'all think Selena out here tryna shade the wife of her ex-boyfriend of like almost 10 years??? like Selena obvs is over it, Justin BEEN over it since he's married to Hailey," another wrote. "Y'all want Jelena to happen so bad, and it's NOT gonna f--king happen."
Several fans also reminded the critics that Gomez didn't shade Baldwin because she was not aware of what she was doing. The user pointed out that Gomez didn't Google Baldwin's outfits or stalked her fan accounts, so she was not shading the model. "The beef has always been one-sided," the netizen tweeted.
Gomez was not the only one subjected to such criticisms. Last month, Baldwin addressed the trolls who kept on comparing her to Bieber's famous ex-girlfriend.
"This is for you guys in my comments every single time I post," Baldwin said in one TikTok video. "Leave me alone at this point. I'm minding my business. I don't do anything, I don't say anything. Leave me alone, please. Enough time has gone by [when] it's valid to leave me alone. I beg of you. Truly. That's my only request. Be miserable somewhere else, please."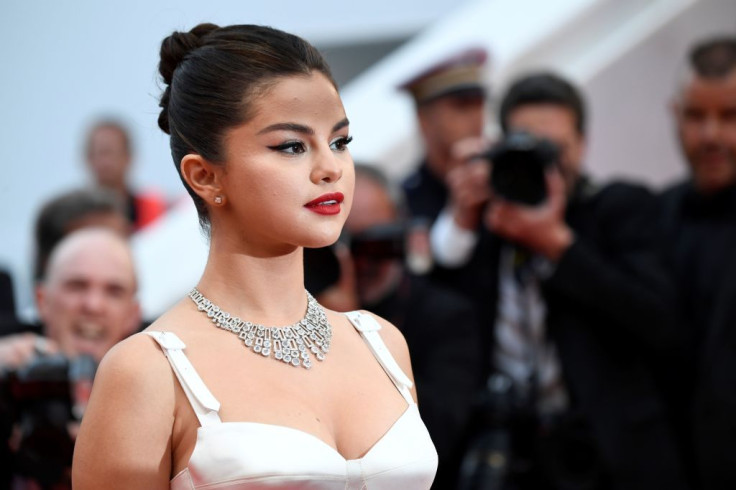 © Copyright IBTimes 2022. All rights reserved.
FOLLOW MORE IBT NEWS ON THE BELOW CHANNELS