Senate Extends Paycheck Protection Program As Coronavirus Cases Continue To Surge
KEY POINTS
The Senate has extended the popular Paycheck Protection Program (PPP)
The program was set to expire until Sen. Ben Cardin from Maryland boldly called on the GOP to approve PPP's extension
The coronavirus relief program has been extended until Aug. 8
Much to their happy surprise, Senate Democrats managed to convince their Republican counterparts to extend until Aug. 8 the popular Paycheck Protection Program (PPP) that many small businesses still depend on to tide over the COVID-19-induced economic slowdown. The vote on the Senate floor Tuesday was unanimous.
Since March, PPP has been a lifesaver for more than four million businesses, most of them small enterprises. About $130 billion now remains of $669 billion initially approved for PPP.
PPP provides direct subsidies to businesses hurt by pandemic economic slowdown that forced consumers and employees to stay at home. The subsidies are federal loans that can be forgiven if businesses abide by the PPP rules. Among the rules is utilizing 60% of the loan to pay employee salaries.
This coronavirus relief program was established by the Democrats' Coronavirus Aid, Relief, and Economic Security Act (CARES Act) signed into law on March 27. It's meant to help businesses, self-employed workers, sole proprietors, some nonprofit organizations and tribal businesses continue paying their employees.
PPP is implemented by the U.S. Small Business Administration (SBA). The bill extending PPP and approved by unanimous consent will give the SBA authority to continue approving PPP loans, which can be turned into grants, until August 8. SBA had approved $520.6 billion via nearly 4.9 million loans as of Tuesday.
Senate minority leader Sen. Chuck Schumer of New York celebrated after the unexpectedly successful maneuver instigated by fellow Democrat, Sen. Ben Cardin from Maryland. On Tuesday and with only a few hours left before the program expired, Cardin called for the unanimous approval of PPP's extension until August 8. To his surprise and those of other Senate Democrats, the Republicans agreed.
"There are large numbers of businesses who are going to need to apply now. Had this program run out today, they would have been out of luck," said Schumer. "Now with this renewal, short time, August 8, they at least get the chance to reapply."
The unanimous agreement was utterly unexpected because senators kept arguing over separate legislation dealing with the PPP over the past few weeks.
"There are millions of small businesses that are barely open now," said Sen. Chris Coons, D-DE. "With the likelihood of either renewed closures or much slower reopenings, we have literally millions of small businesses nationwide at risk."
Cardin said senators picked August 8 because that's the end of the Senate's next session. He said senators hope they can pass the next economic relief package by then.
The U.S. still leads the world in COVID-19 cases with 2.63 million and 127,410 deaths, according to Johns Hopkings University data. New virus cases have surged 80% over the past two weeks, 36 states have reported an increase in new cases compared to last week and some states, including California, are considering reimposing stay-at-home measures and other restrictions.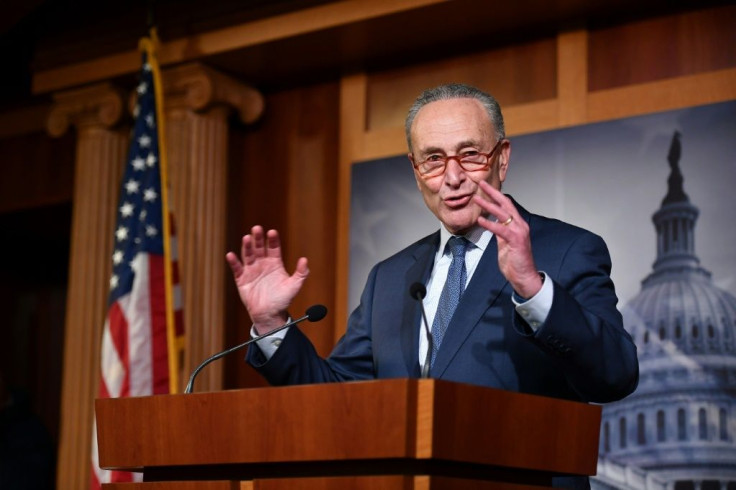 © Copyright IBTimes 2023. All rights reserved.
FOLLOW MORE IBT NEWS ON THE BELOW CHANNELS