Senator Whitehouse Says FBI's Investigation Into Justice Brett Kavanaugh Was Not Thourough
Federal Bureau of Investigations (FBI) Director Christopher Wray confirmed Thursday that the agency worked closely with the Trump White House during its investigation into Supreme Court Justice Brett Kavanaugh.
During his confirmation hearings in 2018, three women accused SCOTUS Justice Kavanaugh of sexual assault. One of those women, Christine Blasey Ford, testified before Congress during one of those hearings about her alleged assault by Kavanaugh.
In a Senate Judiciary Committee Hearing that took place Thursday, director Wray revealed the FBI sent tips the agency received related to the 2018 investigation directly to the White House. At the time, this was under the administration of former President Donald Trump.
Wray also revealed that the FBI did not investigate those tips before it sent them over to the White House. Throughout the investigation, the Trump White House directed the FBI, permitting them to interview certain witnesses. The FBI received around 4,500 tips and did not interview people who the FBI said had "highly relevant" information, perhaps a result of White House interference.
"When it comes to the tip line, we wanted to make sure that the White House had all the information we have," Wray told Senator Sheldon Whitehouse, D-R.I..
When asked if the agency sent the tips to the White House but "did not further investigate the ones that related to Kavanaugh," Wray responded "correct." However, Wray added that the agency simply followed the same procedure it had during the two previous administrations before Trump: former Presidents George W. Bush and Barack Obama.
"In a limited supplemental B.I., we take direction from the requesting entity, which in this case was the White House, as to what follow-up they want," Wray added.
So, the White House requested that the FBI do an investigation, therefore the FBI took direction from the White House about how to proceed with that investigation. Wray added that it is typical for supplemental background investigations, like the one it conducted about Kavanaugh and the allegations against him, to be less rigorous than a full criminal or counterintelligence investigation.
However, since this was the Trump administration, the agenda of adding more conservative justices to the Supreme Court likely superseded the goal of getting to the truth. The investigation intended to find out first whether the accusations against Kavanaugh had any merit. Then, it would be up to the White House or Congress if he should or should not serve on the court because of the severity of the allegations against him.
"If the FBI was not authorized to or did not follow up on any of the tips that it received from the tip line, it is difficult to understand the point of having a tip line at all," a group of Senators wrote back in June 2021.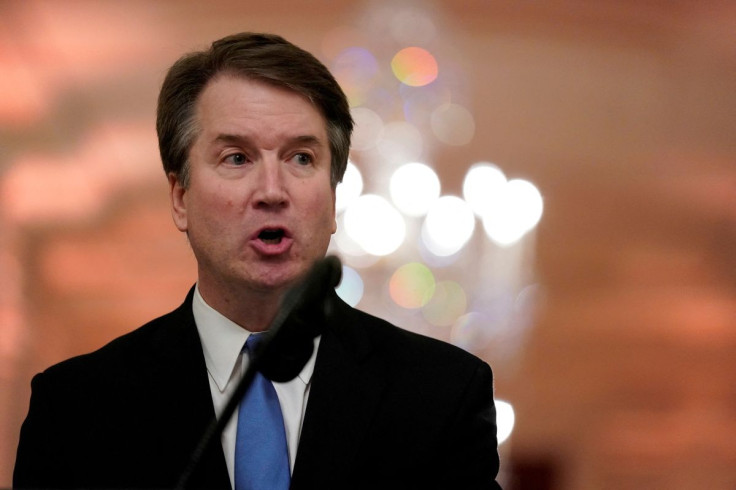 © Copyright IBTimes 2023. All rights reserved.