'Sense8' Season 2 Release Date: A Christmas Special Is Coming, But Fans Must Wait For More New Episodes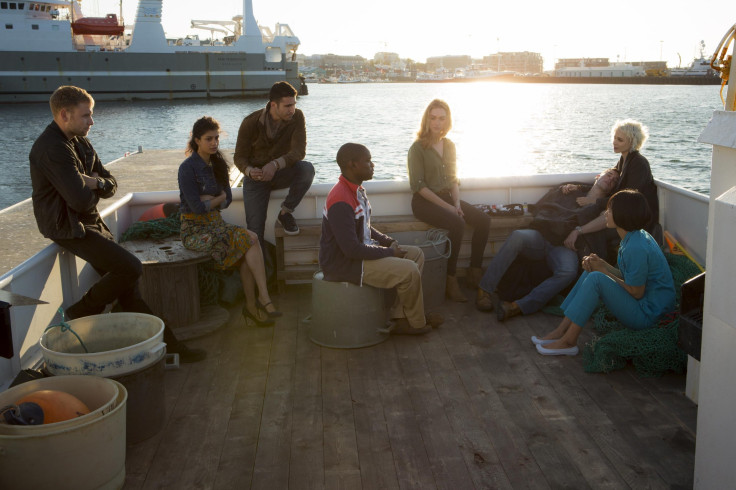 "Sense8" hasn't released new episodes in over a year. The first season of Netflix's sci-fi drama, about a group of eight psychically linked people, was released in June 2015, but fans will finally get to see a new installment this year. Unfortunately, it won't be a long binge-watching session.
Netflix announced that "Sense8" will have a Christmas special. TVLine revealed the synopsis for the holiday episode, which will be two hours, and it doesn't reveal much. In fact, it sounds like a general summary of the show. "Eight singular hearts and minds weave in and out of each other's lives finding deeper connections, learning darker, more desperate secrets about one another and struggling to identify with more than just oneself," the summary states.
Fans won't have to wait long to find out what happens in the episode. The "Sense8" Christmas special will be released on Friday, Dec. 23. However, the rest of Season 2 will not debut with it. "Sense8" Season 2 will be released on May 5. The season will require the binge-watching that Netflix fans expect. There will be 10 episodes of the drama.
It's not clear how the Christmas special will handle the end of last season. The group is on the run from Whispers (Terrence Mann), who psychically connected himself to Will (Brian J. Smith). Riley (Tuppence Middleton) helped Will escape by keeping him highly medicated so Whispers can't see where Will is hiding. However, that seems like just a temporary solution. Fans will have to tune in on Dec. 23 to see what the cluster does next.
When the show returns, there will be some changes. Capheus was recast. Toby Onwumere will now play the role. Aml Ameen left "Sense8" in the middle of filming Season 2, and it isn't clear if his early Season 2 scenes were all reshot with Onuwumere or not.
There will definitely be some changes to the show itself too. Creator Michael J. Straczynski previously revealed that other clusters would be introduced in Season 2, and viewers could expect more answers about the show's mysteries.
© Copyright IBTimes 2023. All rights reserved.