Serena Pulls Out From Dubai With Back Injury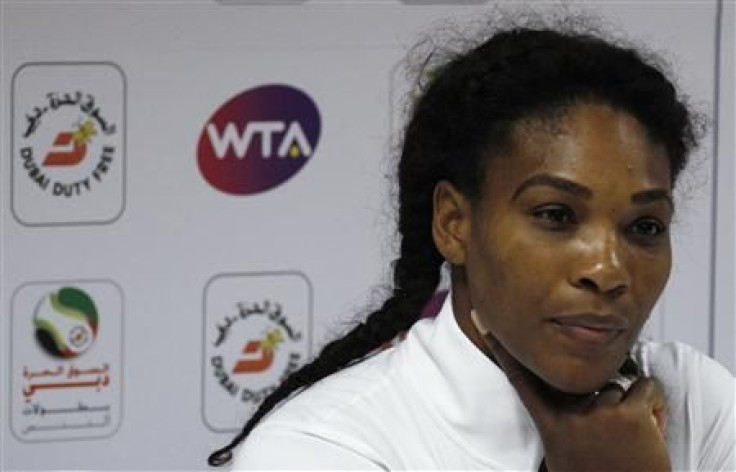 Serena Williams withdrew from the Dubai Championships because of a lower back injury just minutes before she was due on court for a second round match against Frenchwoman Marion Bartoli on Wednesday.
The American's withdrawal means that the world's two best players are both out of the tournament after Victoria Azarenka, who beat Williams in the Qatar Open final on Sunday, also pulled out earlier in the week with a foot injury.
Williams, the newly installed world number one, aims to return at the Sony Ericsson Open, which starts in Miami on March 18.
"I've just had some back problems the past couple weeks," Williams told a hastily arranged press conference.
"I thought it would get better as the week went on but it didn't. I don't want to keep pushing it and make it worse."
Williams, 31, said her back also troubled her in last week's Qatar Open.
"It's not at a level where I can compete where I feel comfortable to not make it worse," said Williams, who came on court to apologize to fans for her abrupt withdrawal.
The American's problems appear to stem from January's Australian Open, where she suffered a shock quarter-final loss to U.S. teenager Sloane Stephens, having been forced to briefly leave the court for medical treatment after jarring her back.
Bartoli will now play former world number one Caroline Wozniacki in the quarter-finals after the Dane routed Chinese qualifier Zheng Jie 6-0 6-1.
(Reuters)
© Copyright IBTimes 2023. All rights reserved.