SEVENTEEN Joshua, Vernon Host Own Apple Music 1 Radio Show: Release Date, Episodes And Where To Listen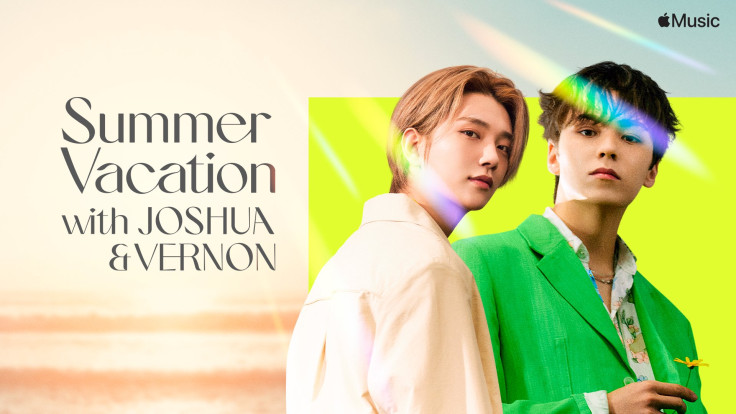 KEY POINTS
SEVENTEEN's Joshua and Vernon teamed up for a special summer radio show
"Summer Vacation with Joshua and Vernon of SEVENTEEN" started airing Thursday
The radio show will run for four episodes, exclusively on Apple Music
SEVENTEEN's Joshua and Vernon have teamed up to host a special summer radio show.
On Wednesday, SEVENTEEN greeted CARATs – the idol group's fans – with an announcement about members Joshua and Vernon's new radio show on Apple Music.
"Summer Vacation with Joshua and Vernon of SEVENTEEN," which started airing Thursday, will run for four episodes, and features Joshua and Vernon sharing some of their favorite tracks and personal stories about summer. The two third-generation K-pop idols also answer questions from CARATs on the show.
Before they kicked off their new show, Joshua and Vernon shared their thoughts via a press statement. Joshua wanted to deliver good energy to their fans through the radio show, while Vernon teased the episode he believes fans will enjoy the most.
"Just the fact that we are launching an Apple Music radio show makes me very excited. [I] want to communicate with CARATs quickly. I want to deliver good energy to CARATs through the Apple Music radio show," Joshua said.
Meanwhile, Vernon said, "[I'm] excited to host my and Josh's Apple Music radio show. We plan to introduce several episodes through Apple Music radio, and among them, I think the episode 'Ice Cream & Summer Foods' will be fun. I look forward to it very much. [I] hope you enjoy!"
"Summer Vacation with Joshua and Vernon of SEVENTEEN" is now live on Apple Music. According to Billboard, the radio show will air live weekly on Apple Music 1, with the remaining episodes premiering at 5 p.m. PT on July 12, 19 and 26.
For those who miss the live broadcasts, episodes of Joshua and Vernon's radio show can be listened to any time on-demand with an Apple Music subscription.
After the airing of the first episode of the two SEVENTEEN members' radio show, CARATs sent their messages with the hashtags "#RocketLine_SummerVacation" and "#SVT_AppleMusic" on Twitter.
"This is the best radio show I've ever listened to, not because I know and love them, but [because] I really felt like traveling with them! Thanks!" said one fan.
"[I'm] tuning in even though it isn't summer where I'm at. [I]t feels like it's summer now. GO VERNON AND SHUAA!" another fan shared.
Another fan shared a clip from the first episode in which Joshua is fake crying because the episode is about the end.
"Don't worry. We'll be back next week with another episode of 'Summer Vacation' to share even more with you all. So until then, be sure to check out SEVENTEEN's entire catalog. The playlist for this episode is now on Apple Music," Vernon said at the end of the episode.
He added, "We're looking forward to doing this again really soon. [I] hope you all have a good day, good afternoon or good night wherever you are."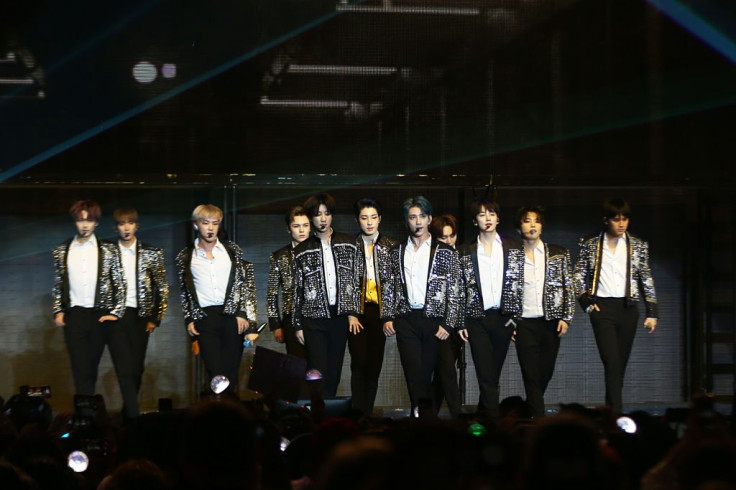 © Copyright IBTimes 2023. All rights reserved.