Several Injured In SEPTA Train Crash At 69th Street Terminal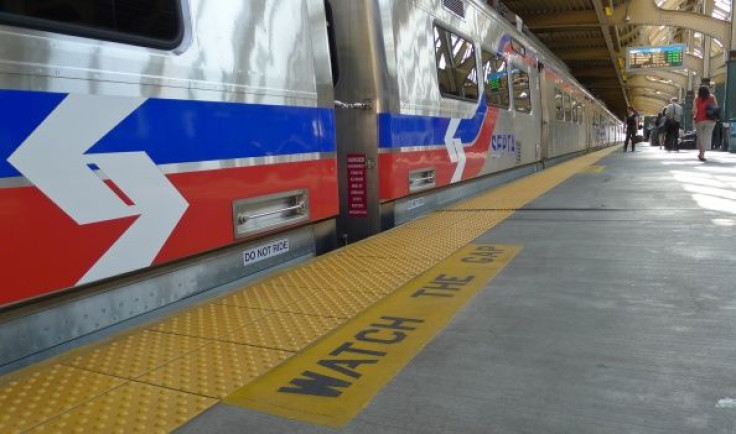 A collision between two high-speed line trains at the 69th Street Terminal in Upper Delaware, Pennsylvania, early Tuesday morning, injured over 30 people, according to reports.
The Southeastern Pennsylvania Transportation Authority (SEPTA) officials told journalists the accident between the two Norristown High-Speed Line trains happened around 12:15 a.m. EDT.
"At 12:10 this evening Upper Darby received a call that an inbound Norristown high-speed train came into the terminal and hit a stationed car that was sitting in the terminal unoccupied. That car did move and the trolley itself—the passengers—were injured," said Upper Darby Mayor Thomas Micozzie. The accident was declared a Level -2 Mass Casualty Incident (MCI) and the fire department and Emergency Medical Services were called to the scene, PhillyFireNews reported.
The police department also said four people were seriously injured in the accident. The train was carrying 33 passengers at the time of the incident. PhillyFireNews also stated the disaster box was struck.
Talking about the accident, a passenger, who was not named, told NBC 10: "My face hit the wall, put a big hole in the wall and I went straight down and I blacked out." Also, the news network later reported at least 42 people were injured in the incident.
A similar crash was reported in February in Upper Darby when SEPTA train derailment injured four people. The crash temporarily suspended the Market-Frankford Line service at 69th Street Station.
Talking about the incident, Scott Sauer, SEPTA's assistant general manager said: "A total of three 6-car trains were involved — four cars from train 57 derailed, three cars from train 67 derailed." The cause of the accident was thought to be an issue with the train signal. All the four people injured were rail employees, according to reports. An investigation was launched into the crash and the City Council of Philadelphia announced in March a hearing would be held on safety issues involving the transit agency.
Talking about the safety of the agency's trains, Councilman Kenyatta Johnson, Chairman of Council's Transportation Committee, said: "Normally SEPTA has a good track record in delivering services. But for some apparent reason at the end of last year going into this year, they have been consistently having problems impacting their ridership… I had to take a step back and say, 'What's going on here?' "
Similar issues have been reported with the trains of the Pennsylvania Transportation Authority. Two SEPTA trolleys crashed in Philadelphia's Powelton section in January leaving 46 people – including two trolley operators and 44 passengers — injured.
In July 2016, more than 100 Silverliner V rail cars were sidelined due to damages. As many as 60 cars were discarded on the Market-Frankford line in February 2016 because of cracks in support-beams.
SEPTA is also plagued by constant complaints about delays in arrivals and departures of trains. According to a report by Philly.com, nearly one in five trains was late in 2015.
© Copyright IBTimes 2023. All rights reserved.