Severe Storm In DC Splits House In Two, Man Inside Escapes With Injuries [Video]
KEY POINTS
Falling trees damaged up to 20 houses, officials revealed
Pepco said there were 286 outages, affecting 11,945 consumers
The University of Maryland canceled all in-person and online classes
College Park, Maryland -- A series of heavy storms tore through Washington D.C. and surrounding regions in northern Virginia and Maryland on Tuesday evening. The trail of destruction in College Park included a house that was split in two with a man trapped inside.
Residents woke up Wednesday morning to power outage and wreckage outside their doors, WUSA 9 reported. The fire department revealed a University of Maryland (UMD) student was critically injured when a tree fell on his residence in College Park.
A video showing the wreckage of the house was widely shared on social media. Two UMD students who lived in the Lakeland Road residence said their roommate was inside during the storm.
The students said the firemen arrived to find their friend still inside and were able to safely rescue him before he was taken to a nearby hospital.
According to meteorologist Bill Kelly, the house was potentially split into two as it was in the direction of the strong winds moving in a straight line at speeds of more than 70 miles per hour.
Strong winds swept across the regions knocking out power lines and bringing down trees, even destroying a car in Montgomery County's Olney County, according to Washington Post.
The National Weather Service said there were quarter-size hail and damaging wind gusts of up to 60 mph. The fallen trees and downed power lines obstructed the Lakeland Road area, hindering residents from driving out for groceries or supplies.
Virginia Gov. Glenn Youngkin announced a state of emergency to enable the restoration from heavy rains and flooding in Southwest Virginia.
The Prince George's County Fire/EMS Department said they attended to approximately 360 emergency calls in the aftermath of the fierce storm.
According to the University of Maryland, the power failures Wednesday prompted the cancellation of both in-person and online classes as well as all administrative activities, including telework and in-person orientation.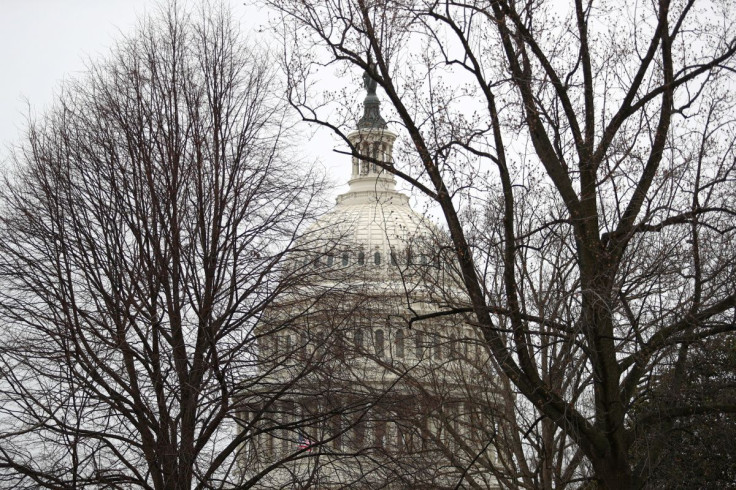 © Copyright IBTimes 2023. All rights reserved.