'Shameless' Season 6 Spoilers: Mickey Set To Return; Cameron Monaghan Teases Ian's Ex-Boyfriend's Upcoming Scene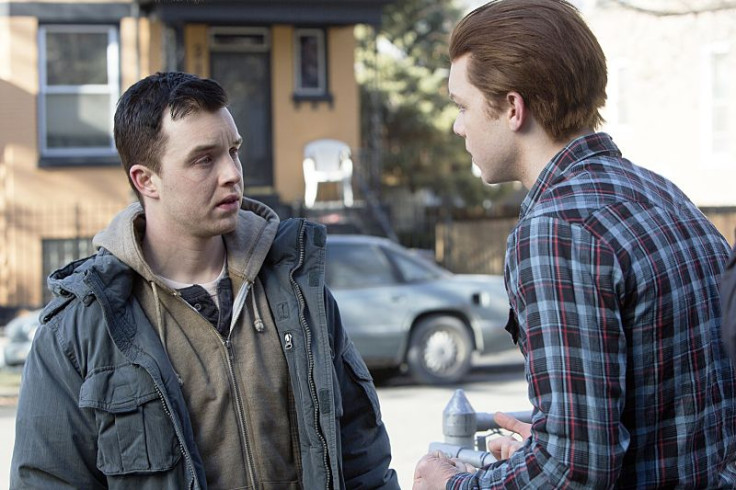 Be still our "Shameless"-loving hearts! Mickey (Noel Fisher) might be behind bars when Season 6 of the hit Showtime drama returns to the small screen this winter but according to Cameron Monaghan, who portrays Ian – Mickey's ex-beau on critically acclaimed series, everyone's favorite jailbird will be getting well-deserved screen time, regardless his current legal situation.
During an interview with TVLine, Monaghan revealed that audiences will get to reunite with the eldest Milkovich in the new season, which premieres Jan. 17, 2016, despite rumors that Fisher would not return.
"I don't think you'll wait long to see a really nice scene that he has," the red-headed actor teased, reluctant to give up more details on the anticipated moment. "I won't say what it is, but it's a really nice scene."
This comes as a relief to viewers who were concerned that they wouldn't see the Chicago thug in the forthcoming installment. In August, Monaghan dished to TVLine that because his on-screen lover was serving time for attempted murder it would be "hard to keep him heavily involved" in the plot for Season 6. The actor then divulged that the lack of Mickey appearances in the upcoming storyline would allow his character to "find some stability in his life."
In the Season 5 finale of "Shameless," the fan favorite couple called their relationship quits after Ian admitted that he was struggling with depression.
"Too much is wrong with me," Ian told Mickey in the heartbreaking scene. "You can't fix me because I'm not broken. I don't need to be fixed. I'm me."
John Wells, creator of "Shameless," explained during an interview with the Hollywood Reporter that just because Ian and Mickey broke up in the Season 5 finale doesn't mean their relationship is over for good.
"It's that thing that often happens when you're younger: You have a relationship that's really difficult and passionate and messy, and then you go away from it and you discover the rest of the world, and sometimes you come back to that first person anyway," Wells stated, noting that "it may be an interesting time for Ian to discover how important Mickey was in his life."
Hopefully distance – or should we say prison? – will make Ian's heart grow fonder!
Do you think Ian and Mickey will get back together in Season 6 of "Shameless"? Sound off in the comments section below and don't forget to tune in to the hit Showtime series when "Shameless" returns Jan. 17, 2016.
© Copyright IBTimes 2023. All rights reserved.