Shareef Allman Suspect Shot Dead by Police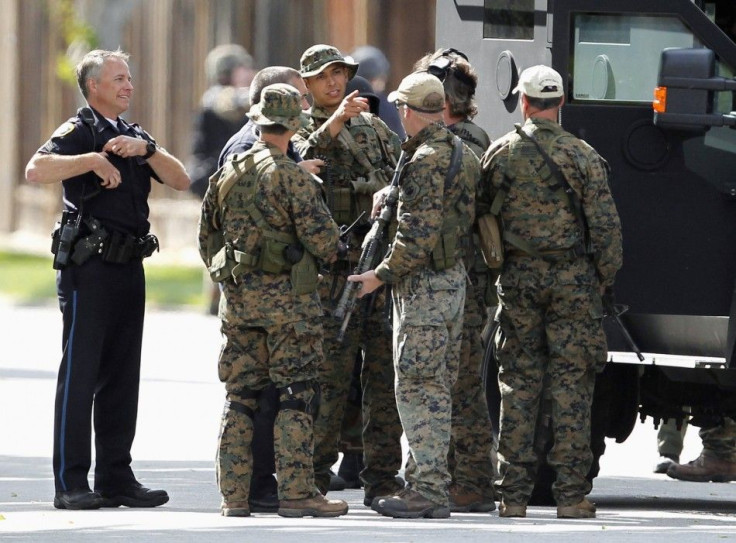 A man, suspected to be Shareef Allman, who was believed to be responsible for a shooting incident, was shot to death by three deputies on Thursday, when they were on a routine patrol.
The dead man matches with the description of Shareef Allman, a quarry worker in Cupertino who was accused of killing his colleagues in a shooting case.
The shooting took place in a limestone quarry in Cupertino on Wednesday. it left three dead and wounded six others. Some of them received life threatening injuries.
So far the motive for the shooting is still unknown yet. However, it is said that Allman was overwhelmed at a routine safety meeting, then he left. But he came back to the meeting later with a rifle and opened fire on his colleagues.
A carjacking near the scene of the shooting incident was reported several hours after Allman fled the site.
Three deputies on routine patrol ran into a man, who matched the description of Allman at about 7:30 AM, Santa Clara County Sheriff Laurie Smith said.
At that time, the man, suspected to be Allman, was crouching behind a vehicle, according to Laurie Smith.
The subject crouched down behind a vehicle, she said. Deputies attempted to make contact with the suspect.
The deputies identified him as the suspect. He did display in a threatening manner a firearm, Smith emphasized.
I'm glad that we were able to reach a resolution. It's unfortunate that an additional person died, but it's over, and my concern is the public safety of the county, Smith continued.
The identity of the man, who was shot to death, needs official confirmation from the coroner.
The search for the dangerous criminal brought a lot of troubles to local people in Cupertino. Schools were locked down earlier in Cupertino and residents were warned to stay in their houses, as house-to-house searches were conducted.
The SWAT stormed in like ninjas, and they took a position in our front bedroom, Jenny Martin said to Associated Press news agency, when she described the way the police rummaged her neighborhood.
We were in the house lockdown all day yesterday (Thursday), Martin said. We've never seen anything like it in our neighborhood.
Shareef Allman, a 47-year-old man left a good impression to his neighbors, was regarded as an outgoing, friendly man and an "incredible" single father by his friends.
If you live in San Jose, you could not help but know him. He had a great smile, and he lit up the room, Rev. Jeff Moore of the NAACP's San Jose-Silicon Valley chapter said. He was such a peaceful man.
Allman had even run a nonprofit group for youths, as well as written a book about the evils of domestic violence.
© Copyright IBTimes 2023. All rights reserved.