Sharon Simmons, 55-Year-Old Grandmother, Auditions For Dallas Cowboys Cheerleaders [PHOTOS]
Back in March, 55-year-old grandmother Sharon Simmons made headlines when she announced her plans to audition for the Dallas Cowboys Cheerleading squad on May 5. This past weekend Simmons did just that.
Amidst hundreds of young hopefuls, the 55-year-old stormed Dallas in a midriff-bearing top, ready to cheer her heart out for the Dallas Cowboys.
For Simmons, auditioning has been a lifelong dream. I thought, that's something I never tried, she told CBS DFW. I always wanted to try out. I got real close in my early 20s, but I got busy raising my daughter. And I thought, why not now?
Simmons isn't your average grandmother sitting at home knitting scarves. The 55-year-old works in commercial real estate, is an author, fitness competitor and rocks a mean six pack.
I don't see a number, she told ABC News about her age. If I do, it's just a number. It's not that I can't keep up with [younger women] in the physical part of the training.
To help compete in the audition, Yahoo Sports reports that the grandmother did hire a former Cowboys cheerleader to help train.
If Simmons does make the squad she would be the oldest Dallas Cowboys cheerleader in history. The previous cheerleader to hold the oldest title was 43-year-old Laura Vikmanis of the Cincinnati Bengals. Simmons won't be the first grandmother to be an NFL cheerleader. According to the Huffington Post, the Oakland Raiders had a grandmother join their squad last year.
To watch a video of Sharon Simmons' audition click here.
To see more photos from Simmons' audition click here.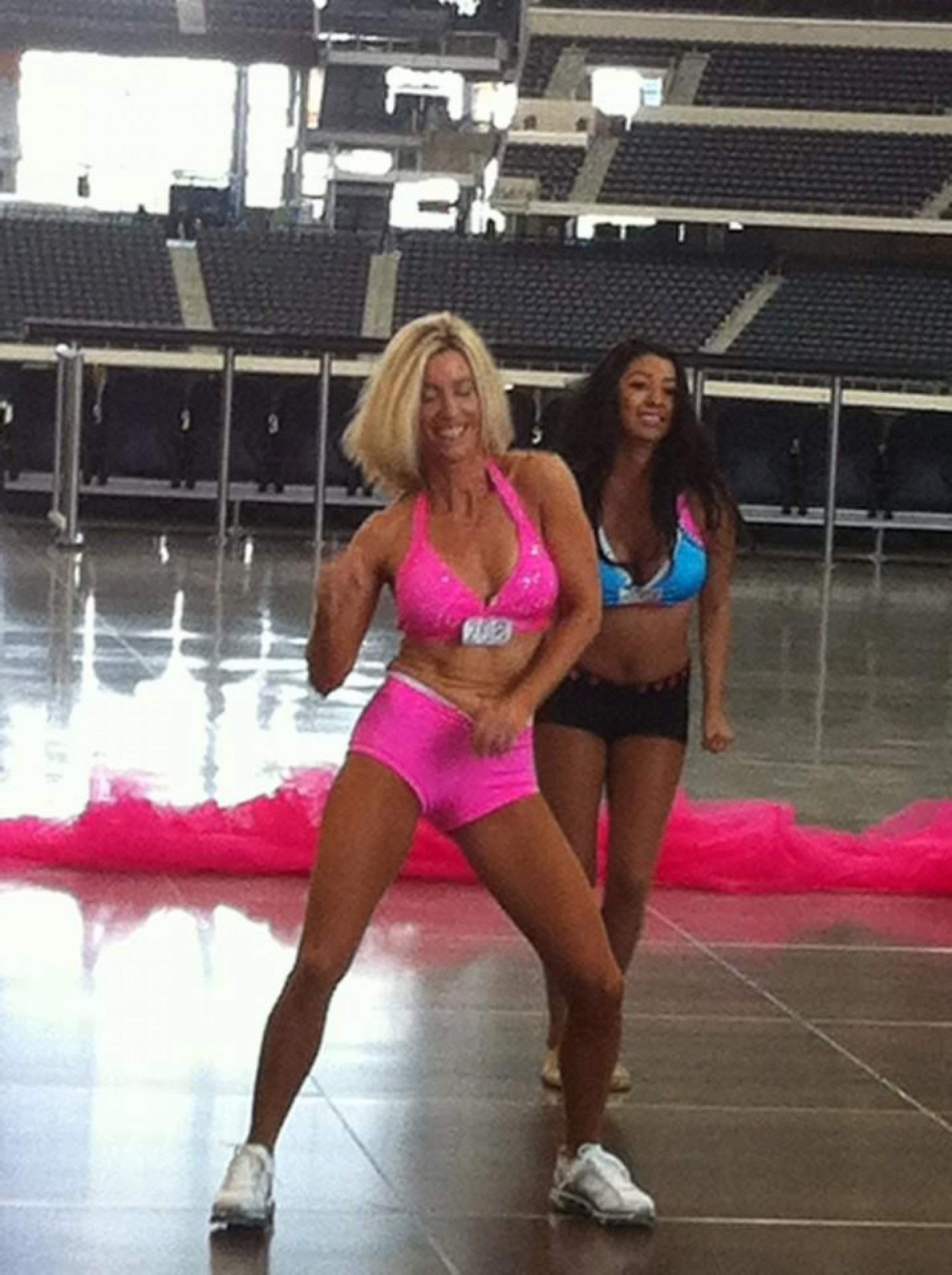 © Copyright IBTimes 2023. All rights reserved.