She-Hulk Star Tatiana Maslany Talks About Deadpool Crossover: 'A Very Meta Thing'
Actress Tatiana Maslany, who portrays She Hulk's character in the upcoming series "She-Hulk: Attorney At Law," has opened up about the idea of a Deadpool crossover.
Speaking with host Kevin McCarthy, the 36-year-old Canadian actress teased how Deadpool (played by Ryan Reynolds) and She-Hulk coming together would be a metaverse thing in the Marvel Cinematic Universe.
"There's a very meta thing. Deadpool is from Regina, Saskatchewan, right? Isn't he? Which is where I am from. So like, this was a meant-to-be situation," Maslany told McCarthy in an interview shared on Twitter over the weekend. "I think we should both be in Regina."
She added, "But I'm Tat in Regina and Deadpool is Deadpool, but then it's Ryan Reynolds and She-Hulk, and we get really freaky with it."
Marvel fans took to the comments section to react on this crossover idea.
One of the fans wrote, "Bet Deadpool is gonna talk about this in Deadpool 3 like how She Hulk is just trying to copy him by breaking the fourth wall but ended up getting a green CGI character (like some other dude from a different universe)."
Another fan also wrote along the same lines about how Deadpool's character will joke about this crossover in the upcoming installment of the movie, "Deadpool 3." A fan added, "This would make a perfect build-up for Deadpool 3!!"
While "She-Hulk: Attorney at Law" series is slated to release this Thursday on Disney+, Marvel fans have been waiting for the third installment of "Deadpool" movie franchise since the release of the second movie in 2018. The first installment was dropped in 2016.
However, there has been no update regarding the third installment. In fact, many fans suspected Deadpool's character might make a cameo in the Marvel movie, "Doctor Strange in the Multiverse of Madness," but it turned out to be just speculation.
Considering the upcoming series "She-Hulk: Attorney at Law," it will feature Marvel's beloved character Hulk a.k.a Bruce Banner (played by actor Mark Ruffalo). The series will also feature Jameela Jamil, Benedict Wong, Ginger Gonzaga and Charlie Cox.
A new clip from the series was shared, where Hulk and She-Hulk can be seen talking about Captain America's virginity. In case, you have missed, check out here.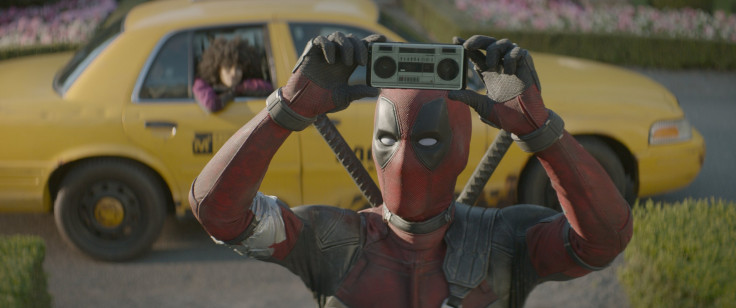 © Copyright IBTimes 2023. All rights reserved.