Sherman Hemsley Dead: Celebrities Pay Respects On Twitter To 'The Jeffersons' Star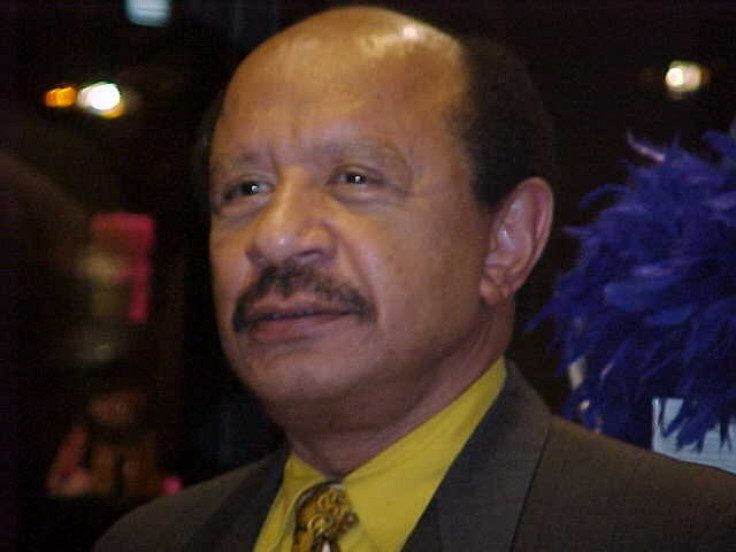 As news of the death of The Jeffersons and All In The Family Star Sherman Hemsley circulated Tuesday, celebrities took to Twitter to mourn the comedic actor.
Hemsley died Tuesday at age 74 of natural causes in El Paso, Texas, TMZ reported.
On Twitter, actors, musicians and athletes referenced the theme song from The Jeffersons, Movin' On Up as they expressed their condolences.
RIP sherman hemsley. #MovinOnUp to heaven now, tweeted Transformers star Josh Duhamel.
RIP sherman hemsley!! I grew up watching the Jeffersons as many of us did & he along w/that cast will be one to be remembered. #RIPGeorge, wrote NFL star Terrell Owens.
Rest in Peace (in a delux apartment in the sky), sherman hemsley, tweeted actress Alyssa Milano.
God bless sherman hemsley BKA George Jefferson. He's gone to be with the Lord. He made me dream I could move on up. Truth, tweeted former NFL great Deion Sanders.
G'bye, sherman hemsley. Your George Jefferson was so beloved, it earned you your own successful sitcom! Huge bucket of win! Move on up, sir, wrote Clerks director Kevin Smith.
Wow. Sending LOVE, wrote Nicki Minaj as she retweeted news of Hemsley's death from his former colleague on Amen, Jackee Harry.
RIP sherman hemsley aka George Jefferson. rest peacefully in the de-luxe apartment in the sky, said hip-hop mogul Russell Simmons.
Sad to read about passing of sherman hemsley, aka George Jefferson. RIP. Always very sweet to me. He really is movie' on up! said actress Marlee Matlin.
RIP sherman hemsley aka George Jefferson. I had the honor of wrking w the great comedic actor as a kid on his show Amen in 1988. #Respect, wrote actor Larenz Tate.
sherman hemsley made me laugh so many times growing up. There was no one quite like him. Rest in Peace, said Garden State actor Zach Braff.
© Copyright IBTimes 2023. All rights reserved.