Shytoshi Kusama Announces Reopening Of Shibarium To Public; Shiba Exec Explains Why SHIB Didn't Moon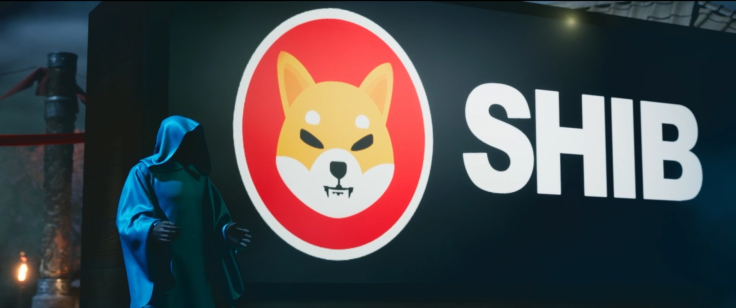 KEY POINTS
Kusama thanked "everyone who fought the fud and ignored the misinformation posted on multiple news sites recklessly"
Aside from Shibarium getting scaled to 1500%, the troublesome launch of the blockchain also birthed a new friendship between Shiba Inu and Polygon, which Kusama mentioned in their post
As of 5:05 a.m. ET on Monday, SHIB was trading down at $0.000007921
Shytoshi Kusama, the pseudonymous lead developer of the Shiba Ecosystem, announced the reopening of Shibarium to the public Monday.
He made the announcement in a blog post that came with a quote from Ryoshi, the pseudonymous creator of Shiba Inu, saying, "Those who build in the bear market, will win in the bull market."
Even before the official announcement's release, Shibarium, the layer-2 scalability solution of the Shiba Ecosystem, already "accumulated over 65,000 wallets and 350,000 transactions" and "thousands of tokens" described as "fun, unusual and sometimes offensive."
Aside from Shibarium getting scaled to 1,500%, the troublesome launch of the blockchain also birthed a new friendship between Shiba Inu and Polygon, which Kusama mentioned in the blog post.
"Quickly after the incident began, I called Sandeep from Polygon directly and without a second thought, he helped provide additional resources to ensure a perfect outcome to the situation. And that is why our pivot to fork Polygon was the correct one," Kusama noted.
Kusama then thanked "everyone who fought the fud and ignored the misinformation posted on multiple news sites recklessly."
They concluded the post by reminding the community to "be careful of ANY token you see on Shibarium and DYOR."
"Again, DYOR and be careful," they said.
Meanwhile, the Shiba Ecosystem and Shibarium Tech marketing specialist who uses the handle @LucieSHIB on X, formerly known as Twitter, explained on the social media platform why SHIB, the native currency of the Shiba Ecosystem, did not moon despite the reopening of Shibarium to the public.
The executive said that while it's undeniable that SHIB has an unstoppable spirit, like other crypto assets, it is also affected by the market trend, which has been printing red indices over the past weeks.
@LucieSHIB also reminded the community that short-term victories fade fast and what's more important are long-term ones.
"$SHIB's unstoppable spirit is real, but it rides the market's waves too. It's everywhere! Okay, a little bumpy now, but what about the Bull market? Remember, thinking long-term matters. Short-term victories fade fast. BE POSITIVE – you've come too far to give up now, right," the executive noted in a post.
As of 5:05 a.m. ET Monday, SHIB was trading down at $0.000007921 with a 24-hour trading volume up by 3.28% at $88.07 million, representing a 3.28% increase in the last 24 hours and a 3.2% loss over the past seven days.
Based on the latest data from CoinMarketCap, SHIB's total circulating supply stands at 589.35 trillion SHIB, with its value down by 2.68% at a $4.67 billion market cap.
© Copyright IBTimes 2023. All rights reserved.