Shiba Inu Working With Global Brand That Could Send SHIB's Price Flying
KEY POINTS
Shiba Inu has partnered with a clutch of global brands
The Shiba Inu team could be working on a new partnershib
Shiba Inu was trading up 1.74% at $0.00001175
Shiba Inu's pseudonymous lead developer Shytohi Kusama teased a possible upcoming partnership with the global brand Red Bull and their latest tweet could be a hint that the collaboration could help send the dog-themed altcoin's price flying.
"Thanks for the chat about everything #SHIB .@redbull ! Looking forward to speaking more in the future," Kusama tweeted Thursday. The tweet features a GIF of a man flying while wearing a Redbull helmet.
While the lead developer did not reveal a lot of details, the tweet hinted at a possible partnership the horizon. In addition to Kusama, Milkshake, a part of the core team of Shiba Inu, shared the same sentiment and tweeted, "Just got out of a really amazing, and productive meeting! It gave me wings. #SHIB."
Milkshake shared their excitement with the community in a new Twitter thread, saying, "One of the great benefits that come from such meetings is the foundation to learn more about different industries, their current efforts, while awarding an exploratory process to connect communities with lifestyle brands."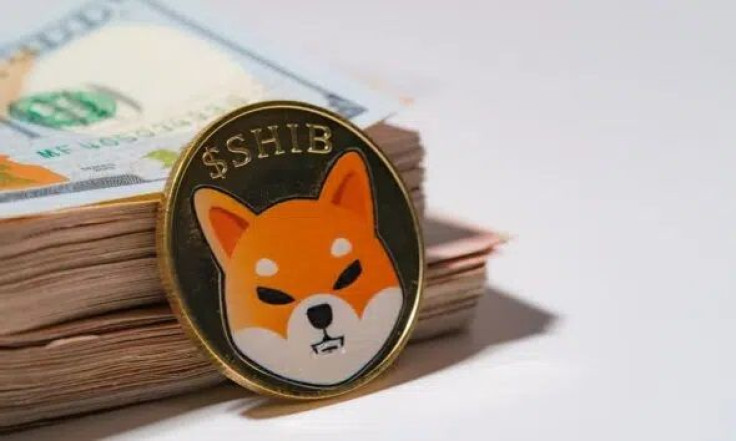 They are also grateful to Red Bull, saying, "thanking the Red Bull team for being incredibly kind, and awarding their time to chat with us, all while exploring synergies, and learning a great deal about each other." They ended the thread by assuring the community that they would share more in the coming days.
It may be recalled that Milkshake reached out to Red Bull for a potential collaboration in April. In a Twitter thread, the Shiba Inu influencer said they had sent an email to the global energy drink brand and a part of that tweet teased about SHIB helping the brand have wings.
"I'm pinning the @redbull post. DM's are open for you @redbull, I am tagging you here, consider this a quick introductory reach attempt, I want to talk to you about something really exciting," Milkshake said last month.
Red Bull has not yet said anything, or responded to Kusama or Milkshake's post, but a partnership with the energy drink could help boost the price of SHIB. It would be a major factor in transforming Shiba Inu into a globally recognized brand.
Red Bull is a worldwide name, but over the years, it gained more popularity when it entered the world of sports through soccer, basketball, F1 racing and baseball via sponsorship deals. The company also jumped on the crypto bandwagon and inked a sponsorship deal worth $150 million with crypto derivatives exchange ByBit in February. Last year, Red Bull's turnover from all operations was around $8 billion.
Shiba Inu has partnered with other brands in the past as part of its plan to make the brand a global name. These partnershibs include a collaboration with Welly's — a fast-food joint based in Naples, Italy; and John Richmond, an Italy-based English fashion designer.
Shiba Inu was trading up 1.74% at $0.00001175, with a 24-hour volume of $392,615,561, as of 1:16 a.m. ET on Friday, based on data from CoinMarketCap.
© Copyright IBTimes 2023. All rights reserved.
FOLLOW MORE IBT NEWS ON THE BELOW CHANNELS