ShibaSwap TVL Doubles Since November; BONE Sees 120% YTD As Shibarium Beta Nears
KEY POINTS
BONE will play a central role when Shibarium launches since it will be the currency for gas fees
ShibaSwap has recorded a colossal jump of $36.5 million from $17 million in November 2022
Bone was trading up 4.20% at $1.84 as of 11:58 a.m. ET Monday
The Total Value Locked (TVL) of the Shiba Inu decentralized exchange (DEX) ShibaSwap has doubled since November, while its governance token BONE has soared to over 120% year to date (YTD) as the Shibarium developer prepares for the public beta deployment of Shibarium.
Unification, the team behind the development of Shiba Inu's highly anticipated layer-2 scalability solution Shibarium, said in its latest update that it has put "quite a lot of work" into optimizing the OoO application "in preparation for the upcoming Shibarium public beta deployment."
The team also mentioned that aside from "optimizing the application," it is also "testing" it [OoO] on the closed/private Shibarium alpha network.
And after a series of testing the OoO app on the Shibarium alpha network, Unification said "testing has gone well with the OoO provider successfully fulfilling data requests on the L2 network, using bridged Test xFUND for OoO fees on L2," seemingly hinting that it is in the final stages of preparation for the beta deployment of the scalability solution.
However, it is not the only good news about the Shiba Inu ecosystem.
ShibaSwap also saw a more than double spike in its Total Value Locked (TVL), recording a colossal jump of $36.5 million from $17 million in November 2022, based on the data of decentralized finance (DeFi) TVL aggregator DefiLlama.
While the increase is a surprise considering that the industry has experienced a prolonged crypto winter due to the spectacular collapse of the crypto empire FTX, it is also an indicator that the investors' exodus from centralized cryptocurrency exchange (CEX) somehow benefited DEX platforms like ShibaSwap.
Launched in July 2021, ShibaSwap is a DeFi that offers a wide range of services like yield farming, DEX, staking and liquidity provision.
The DeFi also maintains several crypto assets in its ecosystem, including its governance token Bone, the native token SHIB and the Doge-killer LEASH.
While the spike in ShibaSwap's TVL is quite impressive, it is still a far cry from its all-time high of more than $1.6 billion. But it is a good sign that Shiba Inu's DeFi is gaining traction.
Meanwhile, BONE will play a central role when Shibarium launches since it will be the currency for gas fees in the layer-2 solution.
With Shibarium's launch drawing near, investors started to notice Bone, which helped propel its price.
The governance token of the Shib Inu ecosystem is also getting noticed by various centralized exchanges, allowing more investors to avail of the crypto asset.
As a result, BONE saw a 123% year-to-date price surge from $0.8686 to $1.936.
As of 11:58 a.m. ET Monday, Bone was trading up 4.20% at $1.84 with a 24-hour volume of $13,642,555, based on the latest data from CoinMarketCap.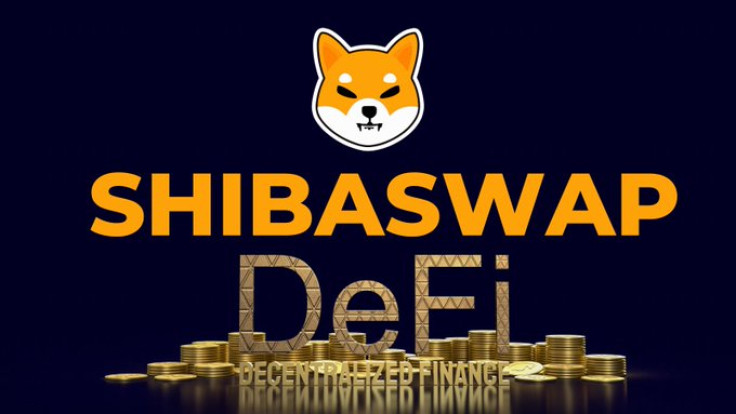 © Copyright IBTimes 2023. All rights reserved.