SHIB's Kusama Shares Vision For Shiba Inu, Reveals Dream Society
KEY POINTS
Shiba Inu's lead developer shared their vision on Discord
They described their dream society as "decentralized and peaceful"
SHIB was trading up 1.17% at $0.00001137
These past few days have been exciting for the Shiba Inu community after its pseudonymous lead developer, Shytoshi Kusama, shared some exciting news surrounding upcoming projects, including their dream society, Shibatopia.
The Shib Army, the fierce and extremely loyal members of the Shiba Inu community, has seen major developments in the ecosystem of the dog-themed altcoin since it was introduced in the industry in August 2020. The team's success proves that major initiatives are possible if they are community-driven.
Aside from sharing details on the team's plan for the upcoming collectible card game (CCG) "Shiba Eternity," Kusama also shared their dream society in a recent discussion on the Official "Shiba Eternity" Community Discord. In a screenshot of the said discussion, shared by former Shiba Inu Growth Breed member and social media influencer GossipShib, the pseudonymous lead developer talked about Shibatopia.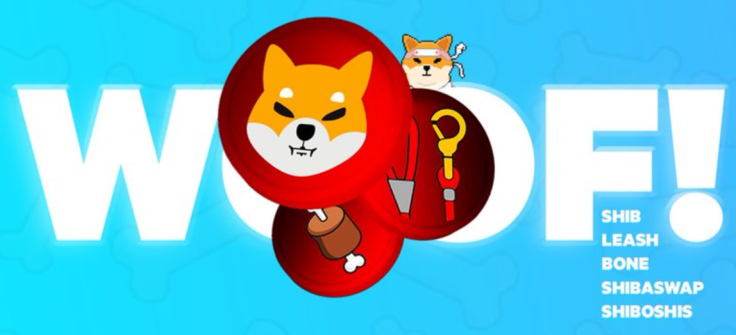 Kusama described Shibatopia as a "decentralized and peaceful society." Populated by "decentralized companies" and thousands of SHIB entities on Shibarium and IRL, it would allow entities to "give back to the community with every transaction," as per the lead developer's vision.
Kusama also said that instead of companies "making Billions in profit" and funds that disappear into the pockets of the wealthy, Shibatopia, described as "future reality," will see co-founded "companies designed to give back to the community."
Kusama then said that the upcoming CCG title is "more than a game," as it is a "chance to truly change the world," based on another set of Discord screenshots.
The Shiba Inu lead developer has been very vocal about his dream for the dog-themed altcoin and its holders. When asked in July about the "other billion-dollar industry" the team would embrace after "partnershibs," which is crypto speak for partnerships, Kusama answered that "Community" is the "final industry."
Kusama's dream of community is primarily influenced by Ryoshi, the creator of Shiba Inu. In the Shiba Inu Woof Paper (white paper), Ryoshi described the token as "an experiment in decentralized spontaneous community building," noting that "a community is held together by hundreds, if not thousands, of interconnected moments."
"By studying those drawn to our project, we realized that true strength doesn't come from one of us alone; it comes from when we work together in harmony," Ryoshi added.
SHIB, the native token of the Shiba Inu ecosystem, was trading up 1.17% at $0.00001137 with a 24-hour volume of $626,943,453 as of 8:00 p.m. ET Sunday, based on the latest data from CoinMarketCap.
© Copyright IBTimes 2023. All rights reserved.