SHINee's Key Talks About Having 'Half-Body Bath' With A Female K-Pop Idol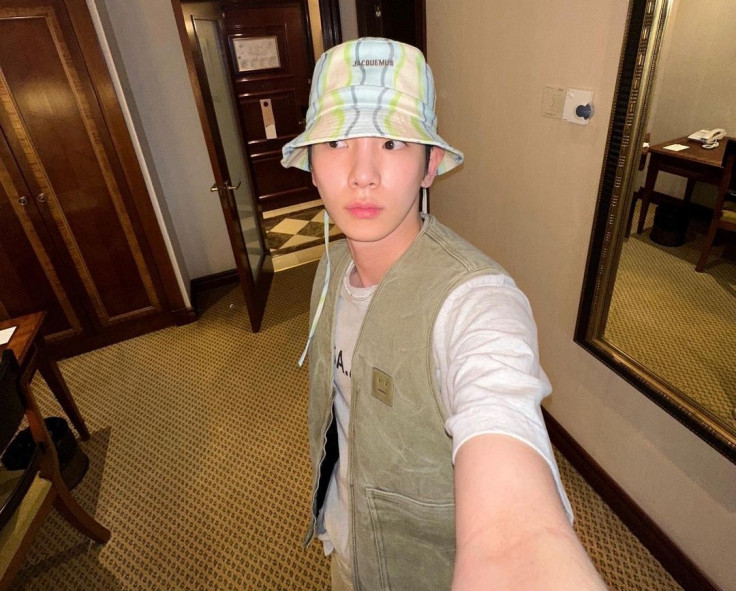 KEY POINTS
SHINee member Key recently went viral on South Korean online forum sites
Key once said he "could" have a half-body bath with Girls' Generation's Taeyeon
He has since clarified that he has never done it
SHINee member Key stunned the K-Pop community after confessing that he was open to having a "half-body bath" with a longtime female friend, who is also a K-Pop idol.
In July, the veteran K-Pop boy band released a two-part vlog in celebration of its comeback album, "HARD." There, the 31-year-old singer-dancer and his bandmates Choi Min-ho and Taemin could be seen doing various challenges and candidly answering burning hot questions.
In the video, Key and Taemin entered into a debate on whether or not men and women could remain friends and not have romantic feelings involved. The latter defended that "guys and girls can't just be friends," to which the former disagreed and gave a very intriguing example.
Key said, "I can even do a half-body bath with Taeyeon," referring to his close and platonic relationship with Girls' Generation leader Taeyeon.
His statement immediately made rounds on the internet, especially on famous online forum sites in South Korea. Because it was rare for the K-Pop community to encounter such a straightforward profession from a male K-Pop idol, most found the statement "funny," while others were amused by Key and Taeyeon's friendship.
The "Good & Great" singer recently addressed his comment in an interview with 1theK Originals. In the video, Key was seen surfing the internet and reading various comments about him. He eventually landed on the post about him and the 34-year-old "Fine" hitmaker uploaded on theqoo.
"I said I could do it, but I don't want to. She probably won't want to see me either. I'm not really curious about her either. We don't feel that way about each other at all," he clarified.
Key and Taeyeon debuted under the same agency, SM Entertainment. Both artists are among the K-Pop idols who debuted under the second generation, which ran from 2005 to 2011. Hence, it's no wonder why the duo would have formed such a close bond.
Previously, the singer-dancer also proved their closeness after revealing in an interview with ELLE Korea's "Ask Me Anything" series that he liked the idea of forming a unit with his longtime friend. The video was uploaded on YouTube.
"It's awkward for me to do [a performance] with people a lot younger than me, and they would feel uncomfortable as well," he began, then naming Taeyeon as the person he wanted to form a unit with.
He continued, "I can't do anything sensual with Taeyeon. So, if we were to do a dance song with each of our characters standing out? We don't have any male and female duets these days, so I think it'd be fun."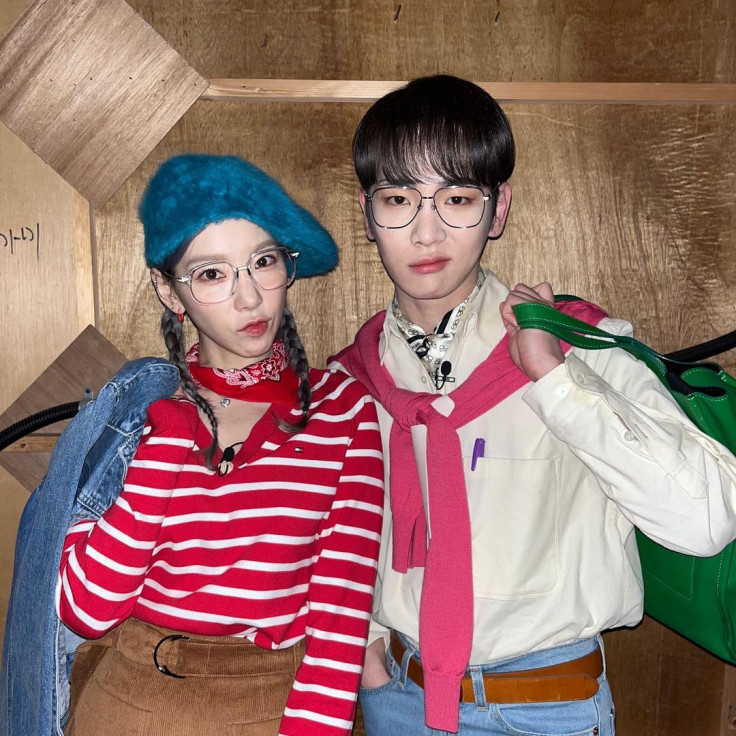 © Copyright IBTimes 2023. All rights reserved.