'Shots Fired' Spoilers: Episode 5 Synopsis Released; What Will Happen In 'Before The Storm'?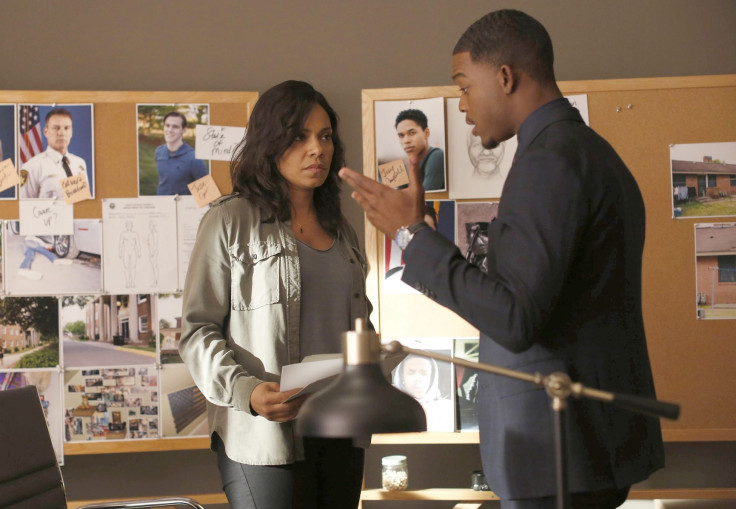 Ashe (Sanaa Lathan) and Preston (Stephan James) are going learn more important information about Joey Campell's (Kelvin Harrison Jr.) death in Season 1, episode 5 of "Shots Fired."
According to the synopsis for hour, titled "Hour 5: Before the Storm," Cory (Marqus Clae) reveals other key details about the night Joey was murdered, allowing Ashe and Preston to zero in on suspects.
In Season 1, episode 4, Cory told Ashe and Preston that he was riding home with his bike at around 10 p.m. when he saw a police sedan rolling up across the street, chasing down Joey. When the automobile had Joey trapped against a wall, two cops hopped out and threw him to the ground. Cory recalled that Joey began screaming "someone call my moms!" over and over until an older white man in black military gear got out of the car and shot him. Cory didn't get a good look at the cops, but he did say that he would recognize the old man when he saw him again.
READ: What drew Richard Dreyfuss to "Shots Fired"?
Since it premiered, "Shots Fired" has only introduced two old white male characters: Sheriff Platt (Will Patton) and Arlen Cox (Richard Dreyfuss). But because Platt is with the police, it seems that the most obvious suspect is Arlen. However, Joey's murderer could also be a character that viewers has yet to meet, so it wouldn't be surprising if Arlen ends up having nothing to do with Joey's murder.
The synopsis for episode 5 also reveals that Ashe and Preston discover a long-standing program in place at the Sheriff's Department that may have taken liberties in the town. While it's unclear what that program is, Ashe and Preston may have learned about it from Deputy Beck (Tristan Mack Wilds) who seems ready to expose the corrupt inner workings of the Sheriff's Department.
In the preview clip for episode 5, Beck slams Lieutenant Breeland (Stephen Moyer) against a wall and threatens to reveal how dirty the Sheriff's Department is.
"You think you own me now!? You think I won't talk about what's going on here!?" Beck yells at Breeland, who also pushes him against a wall.
"You need to think who your friends are," a stern-looking Breeland reminds Beck.
Meanwhile, as Ashe and Preston investigate the deaths of Joey and Jesse Carr (Jacob Leinbach), the former also attempts to gain control of her personal life.
"Shots Fired" Season 1, episode 5 airs on Wednesday, April 19 at 8 p.m. EDT on FOX. Watch the trailer below:
© Copyright IBTimes 2023. All rights reserved.