Should Trump Be President? US Intelligence Warns Israel To Hold Off Sharing Sensitive Information With Trump Administration, Report Says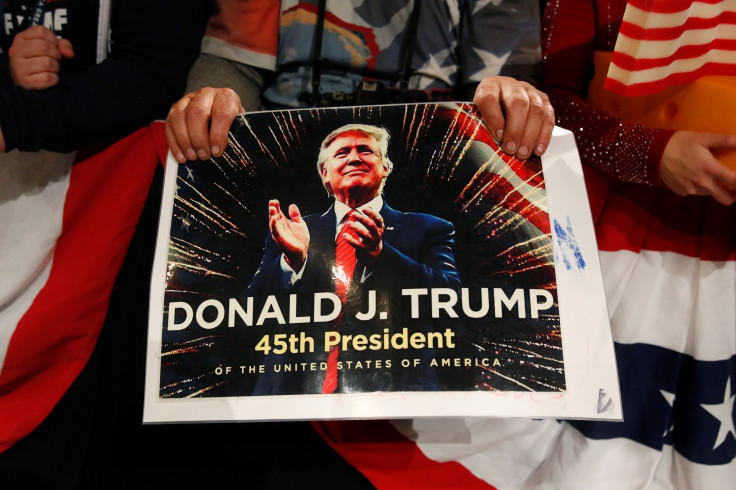 In a meeting with their Israeli counterparts, U.S. intelligence officials allegedly warned that President-elect Donald Trump's close ties with Russia could pose a threat to Israel. The officials said that information passed to Trump could easily reach Moscow and could be leaked to Iran, Israeli media reported Thursday.
The U.S. intelligence staff also said Russia may have some leverage over Trump but did not release further information regarding this, the Israeli daily Yedioth Ahronoth reported citing anonymous Israeli officials present at the meeting.
The report did not specify when and where the meeting took place nor did it say who was present at the meeting. There was also no independent confirmation of the claims.
Washington also informed Israel that based on information "of the highest level," the U.S. can confirm that Russian intelligence agents were behind the hackings related to the U.S. 2016 election race.
According to the Yedioth Ahronoth, the U.S. officials warned their Israeli counterparts to hold off sharing sensitive information with the Trump-led White House and the U.S. National Security Agency until his administration proves beyond doubt that its ties with Russia, a close ally of Israel's nemesis Iran, would not affect its relationship with Israel. Trump will officially become the 45th president on Jan. 20.
Meanwhile, Trump's pick for defense secretary, Marine Corps Gen. James Mattis, said Thursday that Washington would continue to treat Tel Aviv as Israel's capital and not Jerusalem. Trump had indicated he may break away from the U.S. policy on the Israeli capital.
At his confirmation hearing with the Senate Armed Services Committee, Mattis reportedly said: "Right now I stick with the current U.S. policy. The capital of Israel that I go to, sir, is Tel Aviv, sir, because that's where all their government people are."
The president-elect's pick for U.S. ambassador to Israel, David Friedman, is a vocal supporter of the West Bank settlements and had reportedly said he would function as ambassador in "Israel's eternal capital, Jerusalem."
© Copyright IBTimes 2023. All rights reserved.
FOLLOW MORE IBT NEWS ON THE BELOW CHANNELS