Shytoshi Kusama Steps On The Gas, Reveals More Projects To Burn SHIB
KEY POINTS
41.0302% of SHIB's total supply burned so far: Shibburn
Asset burning is akind to what central banks do manage currencies
Shiba Inu traded at $0.000029, up about 27%
The Shiba Inu team has its eyes set on more projects centered on burning SHIB tokens and lead developer Shytoshi Kusama said other burn mechanisms will be revealed soon.
The latest information came from the Twitter account Shibburn, which posts an update each time someone burns a SHIB. "Stay tuned for more projects being released soon! ... and of course, we thought outside the box," the account tweeted.
In another tweet, the account provided an update: "There have been a total of 17,081,193 $SHIB tokens burned and 10 transactions. So far, a total of 410,302,031,022,757 #SHIB tokens (41.0302%) have been burned from the initial supply of 1 quadrillion." Later that day, another 1,882,892 was sent to a burner.
And in its latest tweet, the account said, "In the last 7 days, there have been a total of 313,244,633 $SHIB tokens burned and 77 transactions." Some may be wondering why people are burning cryptocurrencies.
Cryptocurrency burning is the process by which users remove coins or tokens from circulation. As a result, the number of coins or tokens in use is reduced.
The process involves sending tokens to a wallet address, whose only purpose is to receive coins. The wallet is outside of the network and when tokens are sent to this kind of a wallet, they can no longer be used.
Shiba Inu was trading at $0.000029, as of 10.28 p.m. ET on Sunday, up about 27% in previous 24-hour period, Coinmarketcap data showed.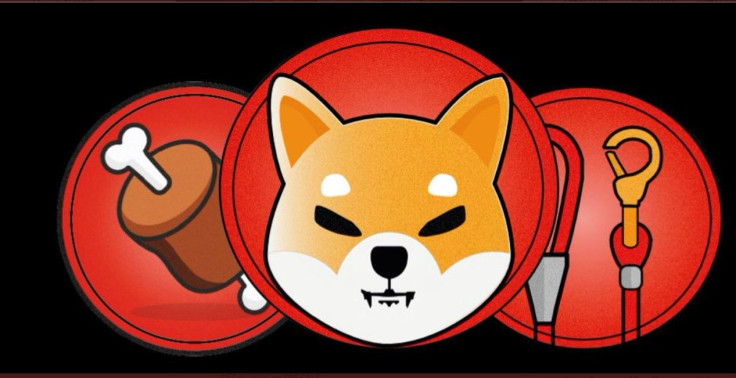 Removing an asset from circulation is not a new practice. Central banks do it to currencies to adjust the amount in circulation and the currency's purchasing power.
Just like corporate stocks buy-back, cryptocurrency burning can be beneficial or can backfire as it depends on "investor and user sentiments and how the new supply and demand dynamics influence prices."
Kusama had earlier mentioned that other burn mechanisms would be revealed soon. "In essence, Shib is a method of payment in store (and maybe Doge too ELON! HA!) but Shib is also burnt through Shibarium transactions (and other burns to be revealed), and then there's the constant use of Bone with Shibarium," Kusama said.
Another SHIB burn party hosted by Bigger Entertainment crypto record label is scheduled to take place on YouTube on Feb. 14. A similar event was held on Dec. 26 when 239 million SHIB tokens were sent to burner wallets.
© Copyright IBTimes 2023. All rights reserved.
FOLLOW MORE IBT NEWS ON THE BELOW CHANNELS