Simon & Schuster Cancels Publication Of Senator Josh Hawley's Book After Capitol Violence
KEY POINTS
Simon & Schuster will no longer publish Sen. Josh Hawley's book because of the riot at the U.S. Capitol
The politician said the cancellation of his book is an insult to the First Amendment
Hawley has been widely criticized for saying that the elections were rigged
Publishing house Simon & Schuster has decided not to publish Sen. Josh Hawley's upcoming book because of the riots that took place at the U.S. Capitol on Wednesday, prompting the Republican leader to threaten the publisher with legal action.
In a statement obtained by The Hollywood Reporter, the publishing company noted that as a publisher, it's their duty to provide a platform to everyone and "amplify" voices by publishing their respective work. However, it "cannot support" Hawley and his role in what appeared to be "a dangerous threat" to America.
The decision to cancel the publication of Hawley's book titled "The Tyranny of Big Tech" was made after the Missouri Republican was criticized for challenging the election results and accused of inciting the mob that breached the Capitol and entered the Senate building with confederate flags in their hands.
"We did not come to this decision lightly. As a publisher it will always be our mission to amplify a variety of voices and viewpoints: at the same time we take seriously our larger public responsibility as citizens, and cannot support Senator Hawley after his role in what became a dangerous threat to our democracy and freedom," THR quoted the publisher, as saying.
The politician responded to Simon & Schuster's decision by tweeting that the cancellation of his book is an insult to the First Amendment. Taking it to Twitter, Hawley noted that he would fight the "cancel culture" with everything he has and concluded his statement by threatening the publisher with legal action.
"This could not be more Orwellian. Simon & Schuster is canceling my contract because I was representing my constituents, leading a debate on the Senate floor on voter integrity, which they have now decided to redefine as sedition. Let me be clear, this is not just a contract dispute. It's a direct assault on the First Amendment," Hawley wrote.
"I will fight this cancel culture with everything I have. We'll see you in court ," the senator added.
Meanwhile, in a subsequent statement, Simon & Schuster noted that the action was within its contractual rights, The New York Times reported.
The publishing house is known for producing books written by various renowned politicians from both Democrats and Republicans. Politicians like Dick Cheney, Donald Trump, Hilary Clinton, and Jimmy Carter have been associated with the publishing house and released their books through its name.
In November 2020, a Page Six report suggested that the aforementioned publishing house might be interested in publishing a book about Trump's presidency. The company published the president's last book, titled "Crippled America: How to Make America Great Again," in 2015.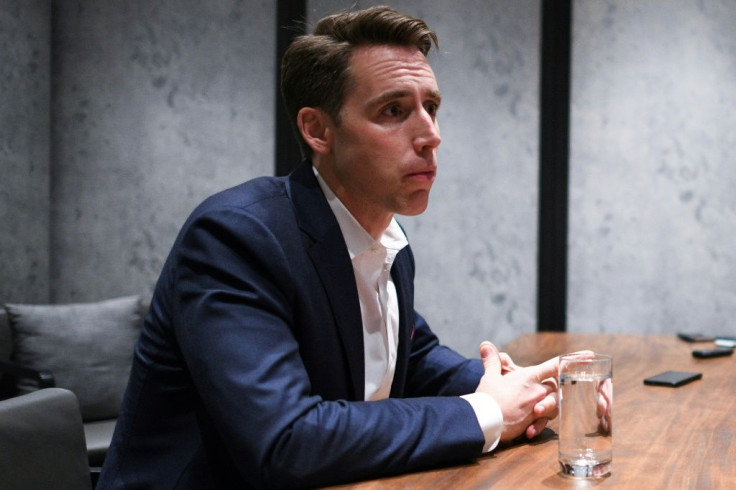 © Copyright IBTimes 2023. All rights reserved.
FOLLOW MORE IBT NEWS ON THE BELOW CHANNELS