'The Simpsons' Episode On Trump's First 100 Days: How To Watch The Cartoon Online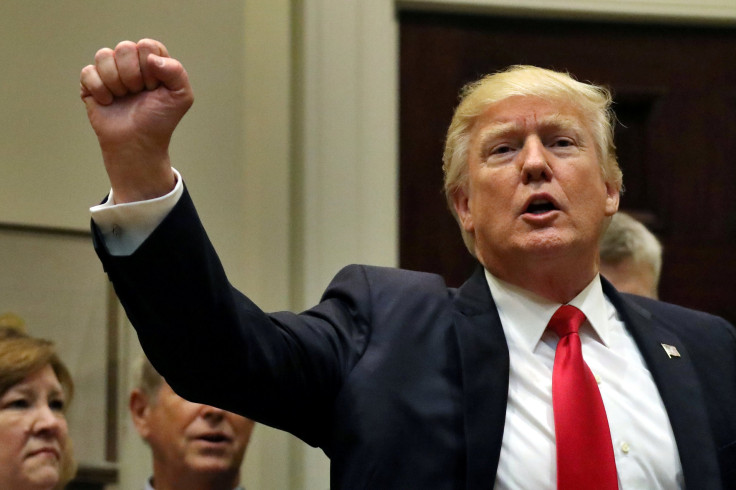 In the days leading up to President Donald Trump's first 100 days of office, a popular television is taking the golden opportunity to exploit the event.
"The Simpsons" will take on Trump's First 100 Days in office in a sardonic parody of the president's first weeks in office. Fox released a clip Wednesday on Facebook that features some unforgettable news character.
The clip opens with a hanged press secretary, Sean Spicer, wearing a sign that reads "I quit." Noteworthy scenes include a Kellyanne Conway appearance (where she proclaims she's not replacing the now-deceased Spicer as press secretary) and a scene in which Trump sits in his bed at the White House scrolling through his phone. Trump begins listing his accomplishments, which includes increasing his Twitter followers and shooting hibernating bears. Ivanka Trump is also seen standing next to Supreme Court justices and Ruth Bader Ginsburg is forced to give up her seat to the first daughter.
Even Grandpa Simpson makes a brief appearance in the clip and can be seen being carted off by Immigration and Customs Enforcement.
"The Simpsons" has been known to tackle the politics and offer a humorous — at times, dark — take on social, cultural and political events. The show, created by Matt Groening, Sam Simon and James L. Brooks, first aired in the U.S. in 1989, according to IMDb. It's been credited as the longest running prime-time comedy series in U.S. television history.
READ: Trump Tax Policy Could Be Huge Gift To Hedge Fund And Private Equity Millionaires
The creators of another wildly popular and polarizing cartoon, "South Park," tackled the Trump presidency on their show, as well. Matt Stone and Trey Parker created a "pseudo-Trump" for its 20th season.
Viewers can watch the new Simpsons episode online on Fox Sunday at 8/7c.
© Copyright IBTimes 2023. All rights reserved.