'Sister Wives' Star Christine Brown Wants To 'Rip Robyn's Eyes Out' Says Family Friend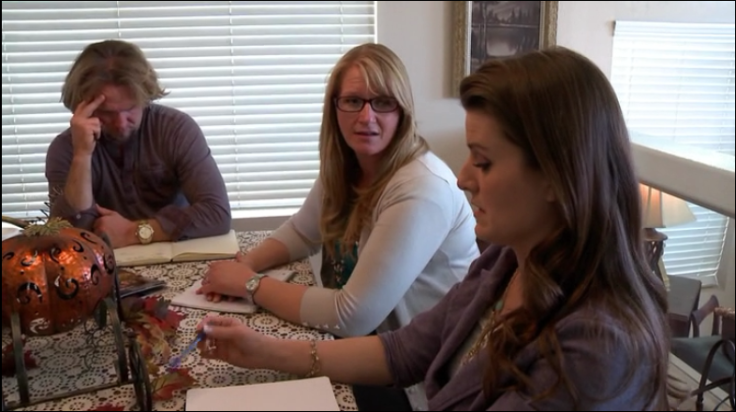 The stars of TLC's "Sister Wives" are said to be hitting some serious bumps in their personal lives.
A family friend of the reality brood has revealed that Kody Brown is not only on the outs with all his four wives, including legal wife Robyn Brown, she's also dishing details on Christine Brown's rumored plans to leave.
While Kendra Pollard previously shared that Robyn is looking for a way out from her marriage to Kody, she claims Christine will be the next wife to part ways with the father of 18. 'She'll leave before Robyn," Kendra, who previously appeared on "Sister Wives," tells Life & Style. According to the insider, Christine has been known to cry herself to sleep over the "mistreatment" she's received in her relationship and no longer allows Kody to stay at her home. But it's not just her issues with Kody causing problems.
Despite making up with Robyn in the "Sister Wives" Season 8 trailer, Kendra says Christine is having serious feuds with Kody's newest wife. "Christine really wants to rip Robyn's eyes out," she told the magazine. "She thinks Robyn is obnoxious, spoiled and a home wrecker." Kendra adds Christine previously told the mother of five she would wake up every morning hoping to find that her joining the family was "just a dream."
Kendra also recently shared that Robyn was looking to leave Kody, whom she legally wed in 2014, due to his comments about her physique, among other issues. Kendra told the magazine that Robyn was consulting with attorneys and hoped to move to Northern California after becoming more financially secure.
"He told her, 'You used to be considered the hot wife. Unfortunately, we can't really sell that anymore,'" Kendra said of a comment Kody allegedly told Robyn following birth of their daughter Ariella in January.
"Sister Wives" returns to TLC on Sunday, Nov. 27.
© Copyright IBTimes 2022. All rights reserved.
FOLLOW MORE IBT NEWS ON THE BELOW CHANNELS