Sizzling Hot Pop Stars Performing at BMI Urban Awards 2011 (PHOTOS)
Dr.Dre, Warren G, The Game, and many others rallied to celebrate Snoop Dogg's career.
The Pantages Theatre in Hollywood saw best music creators sharing stage on Saturday night. The BMI Urban Music awards, which is an annual event celebrates the most performed songwriters, producers and music publishers of the previous year's r&b, rap and hip-hop songs in the BMI repertoire.
Snoop Dogg was honored as a BMI Icon. With seven songs among the most-performed, Drake accepted his first BMI Urban Songwriter of the Year crown. At 22, B.o.B became the youngest songwriter ever to win BMI Urban Song of the Year thanks to his Nothin' on You, featuring Bruno Mars, says BMI's official site.
A beautiful evening at the award function saw best of performances by the rappers and hip-hop stars. The event was hosted by BMI President & CEO Del Bryant and Catherine Brewton, Vice President, Writer/Publisher Relations, Atlanta,
The list of winners accroding to the BMI Web site is below.
2011 BMI Urban Music Awards
BMI Icon
SNOOP DOGG
Urban Songwriter of the Year
DRAKE
Urban Song of the Year
NOTHIN' ON YOU
Urban Publisher of the Year
UNIVERSAL MUSIC PUBLISHING GROUP

Urban Producer of the Year
LEXUS LEX LUGER LEWIS
Top Urban Producers

POLOW DA DON
DANIEL KANE BEATZ JOHNSON
R. KELLY
KANYE WEST
Award-Winning Songs
AIRPLANES
BEDROCK
BITTERSWEET
BOTTOMS UP
DEUCES
EVERYTHING TO ME
FIND YOUR LOVE
GANGSTA LUV
HEY DADDY (DADDY'S HOME)
HOT TOTTIE
HOW LOW
I AM
I INVENTED SEX
JUST A DREAM
LIKE A G6
LOVE THE WAY YOU LIE
MONEY TO BLOW
MY CHICK BAD
NEIGHBORS KNOW MY NAME
NOT AFRAID
NOTHIN' ON YOU
OMG
OVER
PAPERS
RUDE BOY
SAY AAH
SAY SOMETHING
SEX THERAPY
SOLDIER OF LOVE
TEACH ME HOW TO DOUGIE
THERE GOES MY BABY
TIE ME DOWN
TRY SLEEPING WITH A BROKEN HEART
UN-THINKABLE (I'M READY)
YOUR LOVE
Check out the pictures of the Stars Rocking the stage below....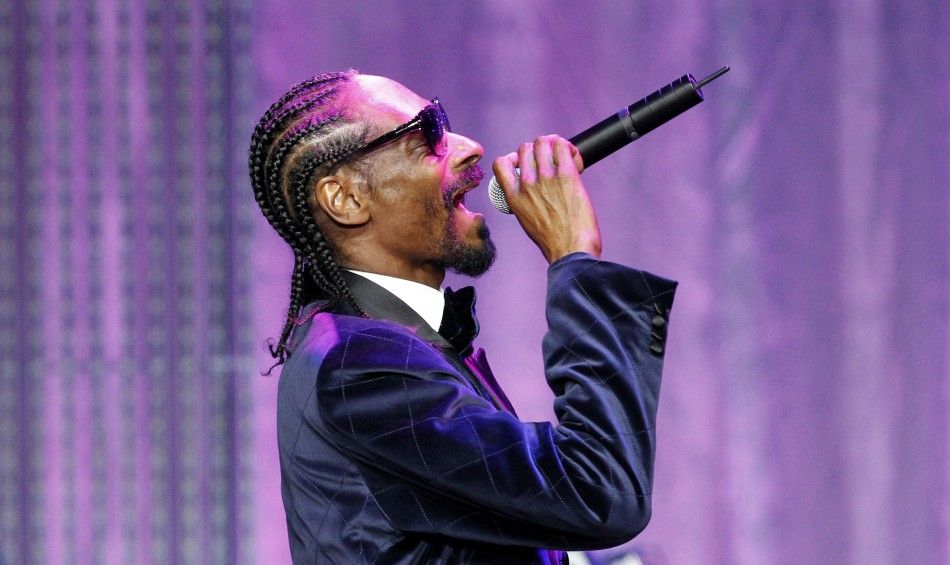 © Copyright IBTimes 2023. All rights reserved.