Skype Sex Underwear: Durex Invents Vibrating Underwear You Control With Your iPhone [NSFW VIDEO]
Device Aims To Help Long-Distance Relationships With Intimacy
The latest in wearable technology aims to help bring back some intimacy to long-distance relationships. The Australian division of Durex, the condom manufacturer, introduced smartphone-controlled vibrating underwear, or "Fundawear," on Facebook and YouTube.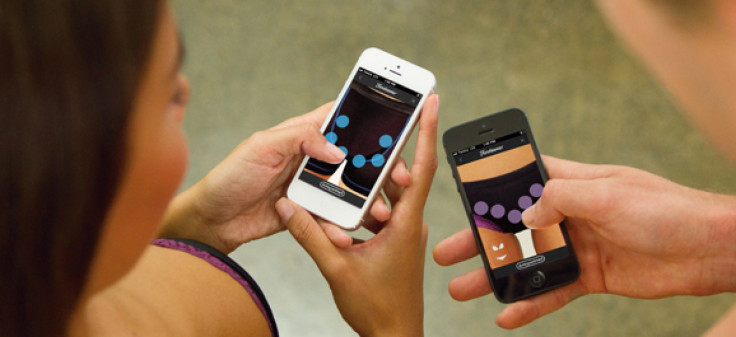 The idea is that couples can put on the devices while using a video chat service like Skype. Using an app, a user can activate various vibrating nodes embedded within the partner's garments. The more intense you use your finger (it's OK to giggle) on the app, the more intense your partner's underwear will vibrate.
"Fundawear is a project about transferring touch across vast distances," said Ben Moir, Fundawear's tech director, in a YouTube video explaining the technology. The app makes use of Amazon servers to communicate between phones, so Fundawear can be enjoyed by couples separated by any distance.
Fundawear's fashion designer, Billie Whitehouse, said the project was designed to be comfortable and attractive while still being functional. We'll let you be the judge.
The device is still in the experimental stage, so the release date and price is still unknown. It's also unclear how you can wash them. But if you want to be an early adopter of Fundawear, visit Durex Australia's Facebook page for the chance to win an early pair. Similar to Google's process for Glass, Durex asks couples to explain how they would use the test version of Fundawear.
Just hope your partner doesn't get his or her phone stolen if you decide to wear Fundawear out in public.
You can check out the product in action in this video, which has more than 3 million views on YouTube. WARNING: the video is Not Safe For Work (NSFW).
© Copyright IBTimes 2023. All rights reserved.