SM To Debut New Boy Band By September: Members And Music Video Revealed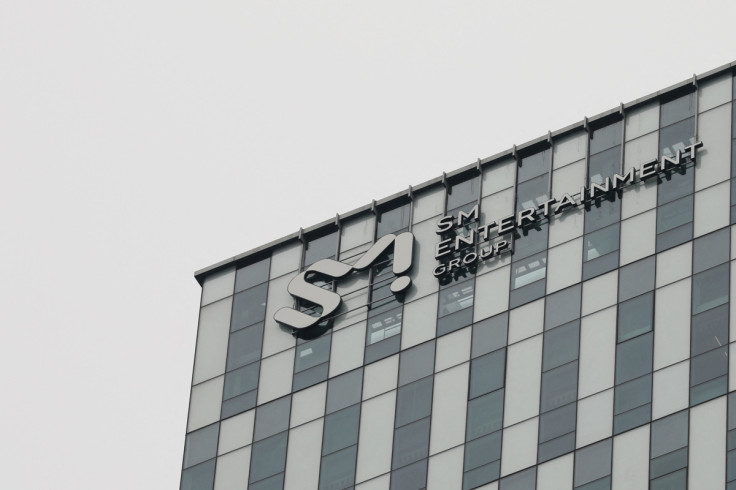 KEY POINTS
SM Entertainment will reportedly debut a new seven-member boy group this year
Two SMROOKIES members and two former NCT members are confirmed to join the group
The upcoming K-pop boy group is reportedly filming a music video in the U.S.
SM Entertainment will reportedly debut a new seven-member K-pop boy group in September.
The upcoming group's seven members are entering the final stages of preparations for their impending September debut, according to a report by Sports Chosun.
As of press time, four out of the seven members have been confirmed. The soon-to-debut boy group will consist of SMROOKIES members Eunseok and Seunghan, former NCT members Sungchan and Shotaro, as well as three hidden members, according to the report.
In August 2022, Sungchan and Shotaro, alongside SMROOKIES including Eunseok and Seunghan, performed NCT U's "Outro: Dream Routine" together at the concert tour "SM Town Live 2022: SMCU Express."
SMROOKIES is a pre-debut training team created by SM Entertainment in 2013. It is composed of trainees who have yet to join an idol group.
The upcoming SM boy group's seven members are reportedly in the United States to film the music video for their debut song.
Twitter account @oodangsoup shared photos of the reported members of the new boy group dining at a restaurant in Los Angeles Saturday.
The group's debut will mark the first time in nearly seven years that SM Entertainment is launching a new boy group.
With SM Entertainment's expertise and know-how in the K-pop industry, the upcoming rookie boy group is reportedly predicted to be a "monster rookie."
SM Entertainment CEO Jang Cheol-hyuk previously hinted at the debut of a new male group within the year when he announced the plans for "SM 3.0: New IP 2023."
"We are doing our best to prepare good music and content for all SM artists scheduled for this year, so please look forward to it and support us in the future," Jang said at the time.
In other news, SM Entertainment released the first teaser for its upcoming survival show, "NCT Universe: LASTART," on July 5. The teaser announced that the show will determine the remaining four permanent members of NCT's final unit from 10 carefully selected trainees.
According to Herald Pop, "NCT Universe: LASTART" will follow SM Entertainment's process of selecting the members for its new team.
The show's name "LASTART" is a combination of the words "last" and "start." "Last" signals the end of NCT's expansion, while "start" signifies the start of a new team.
"NCT Universe: LASTART" will premiere on July 27 globally. It will air on ENA and TVING in Korea, Nippon TV (NTV) and Hulu in Japan, and KOCOWA+ in North, Central and South America.

© Copyright IBTimes 2023. All rights reserved.