'SMILF': Frankie Shaw Gives Update On Season 2 Of Showtime Series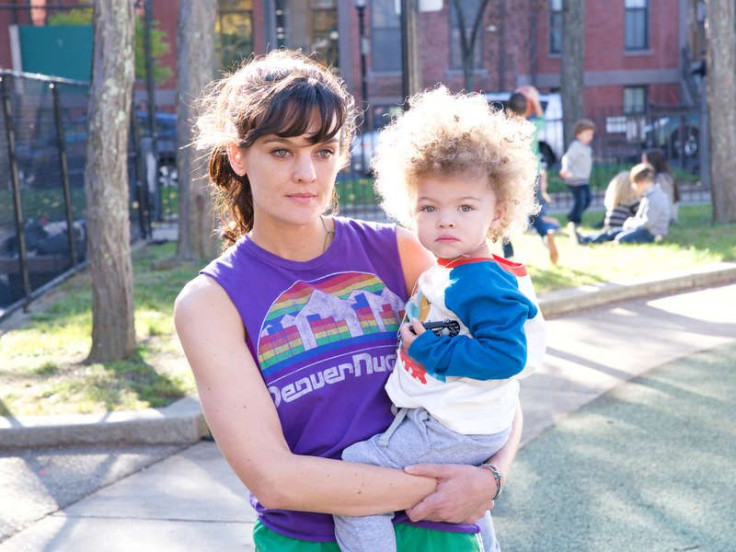 "SMILF" star and creator Frankie Shaw is currently hard at work for Season 2 of the Showtime comedy.
During an appearance on ABC Studios' Contenders Emmys panel, Shaw said (via Deadline) that they're already "two months into the writers' room," adding that they are set to begin shooting this summer in Boston.
Season 1 was filmed in Los Angeles except for a few exteriors in Boston's Southie district. Apparently, the decision to shoot Season 2 on location in Boston is an effort to bring more Beantown grit to the look and feel of the series.
While Shaw didn't reveal any plot details about the upcoming season, the actress, who plays single mother Bridgette Bird, revealed that the show's sophomore run "gets weirder and darker." "We're dealing with identity and the masks we wear to present ourselves to the world, and who we are when we take the mask off," Shaw said of one of the themes the upcoming season will explore.
In an interview with Variety last January, Shaw said that Season 2 of the Golden Globe-nominated series will involve further adventures for Bridgette in trying to find "her path" or, at the minimum, a steady job. In Season 1, Bridgette worked as an actress, a tutor, and a collections specialist. She also tried out for the WNBA but didn't make it to the next level of audition.
Shaw went on to tease that Season 2 will also see Bridgette deal with "the politics of daycare" as her son Larry (Anna and Alexandra Reimer) gets older. The 31-year-old actress also promised that backstories of the supporting characters — Rafi (Miguel Gomez), Nelson (Samara Weaving) and Tutu (Rosie O'Donnell) — will be fleshed out more.
As reported last month, Raven Goodwin was also promoted to series regular for the new season. Goodwin was a recurring star in Season 1, appearing in seven out of eight episodes of the show's freshman run. Goodwin portrays Eliza, Bridgette's sarcastic and self-deprecating best friend who is always there to help out. Eliza embraces her plus-size body, even if others in her life give her a hard time about it.
Will you be watching Season 2 of "SMILF"? Tell us in the comments section below!
© Copyright IBTimes 2023. All rights reserved.